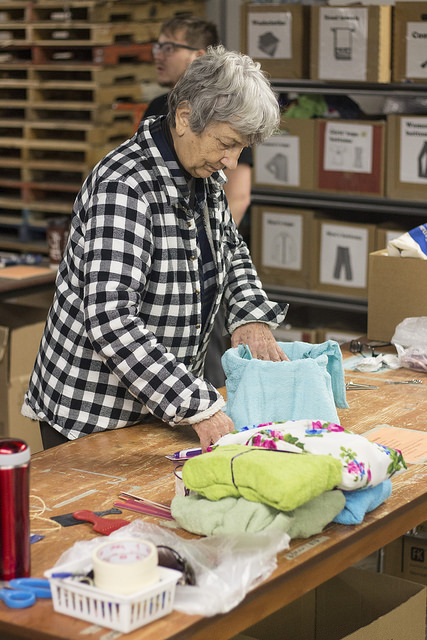 Volunteer
Would you like to volunteer with CLWR? Volunteer opportunities cover a broad range of programs and needs, and can take place from your home or church or from one of our offices.
If you would like to share about CLWR with your community, consider becoming an Awareness Builder. We would value your help in making presentations, sharing information about new CLWR programs and keeping us in touch with your community.
Contact us to learn about current opportunities at one of our three administrative offices or at our Winnipeg warehouse.
We Care
Our We Care program ships thousands of urgently needed supplies around the world every year through the donations of dedicated congregations, service groups and individuals like you. Learn about how you can become involved with We Care.