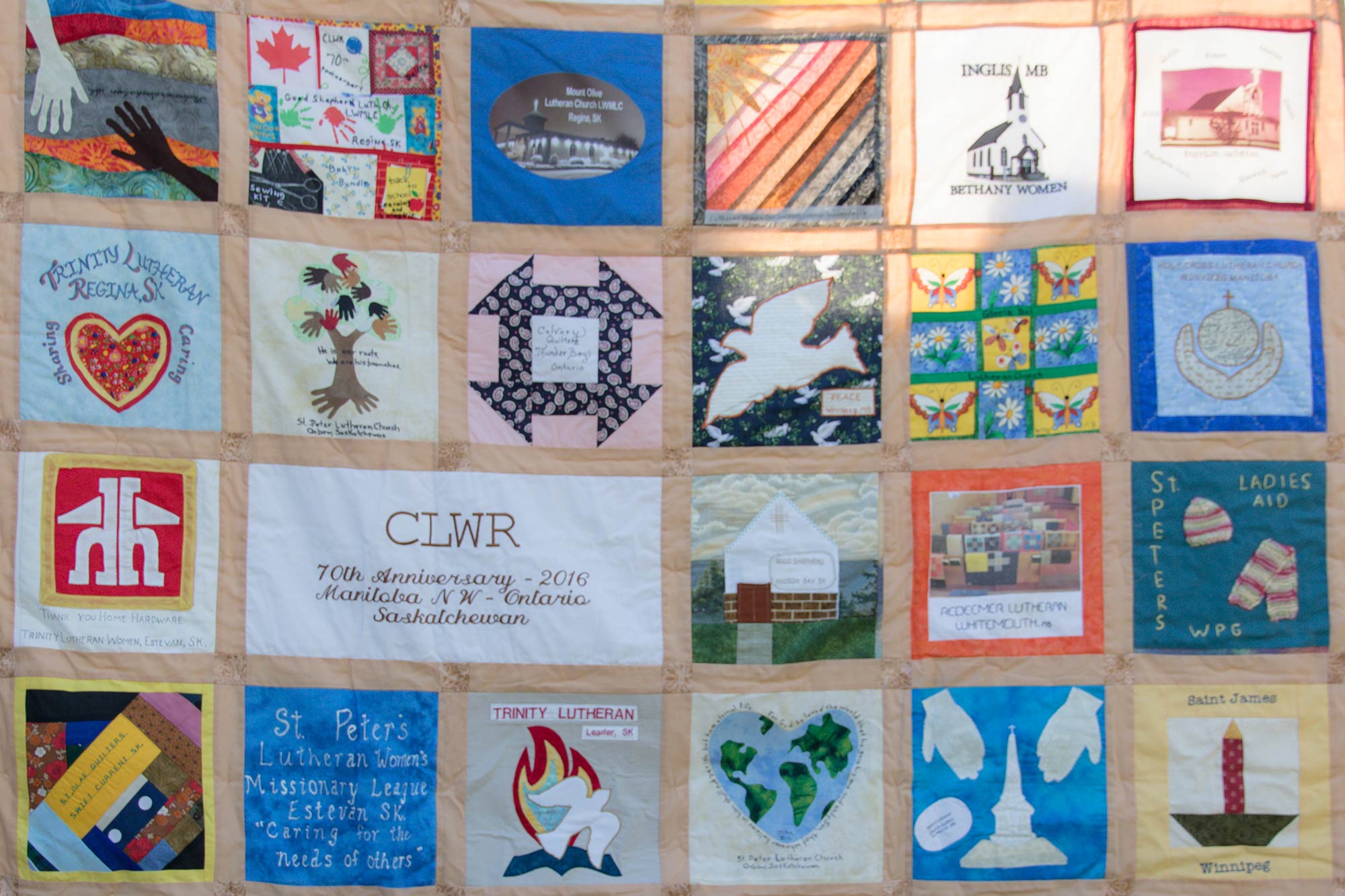 Sep 19, 2017
We Care update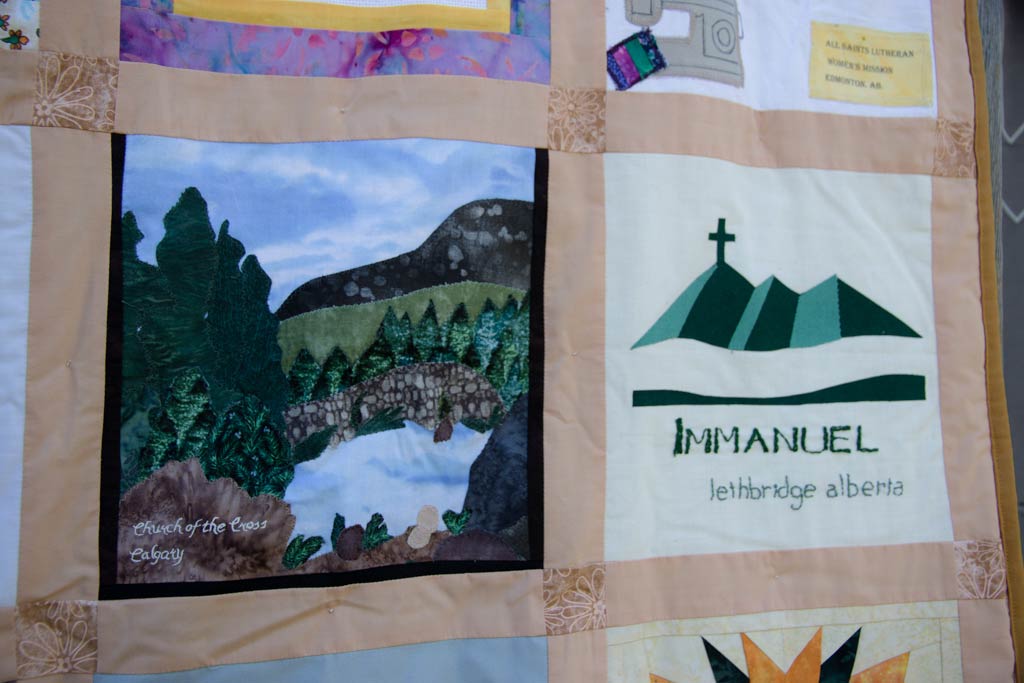 70th anniversary quilt
The We Care program is very excited to share the finished quilts that were constructed earlier this year celebrating Canadian Lutheran World Relief's 70th anniversary. Over 120 submissions were received from churches in British Columbia, Alberta, Saskatchewan, Manitoba and Ontario. Due to the volume of submissions, three large quilts were completed.
We invite church groups or individuals who have constructed these squares or had an influence on their construction to share their explanation of their submission for all to hear.
A Facebook album of these quilts can be located here.
Please feel free to comment on the quilts and share your stories or experiences in putting these works of art together.
A special thank you to Epiphany Lutheran Church in Winnipeg, Manitoba, for undertaking the work of putting all the squares together to complete the quilts.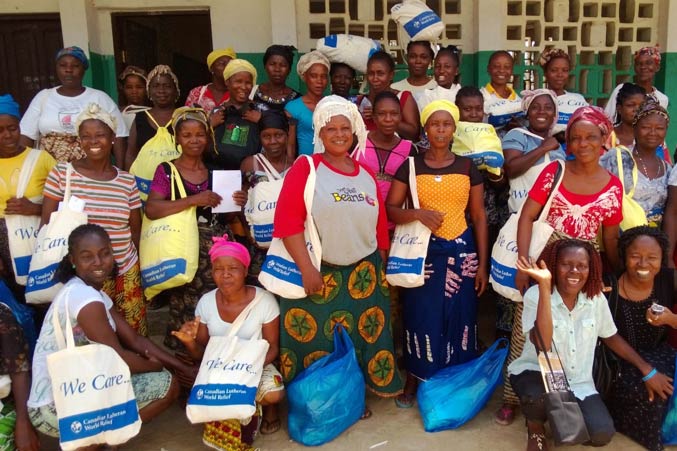 Liberia shipment
On July 25, a 40-foot container was loaded with humanitarian aid destined for Monrovia, Liberia, to support Lutheran Development Service-Liberia (LDS). The container included over $147,456 dollars of aid to support LDS and their programs, which include health clinics, communities affected by Ebola, HIV/AIDS programs and clinics for new mothers. Referencing our 2015 shipment to Liberia, the head of health facilities stated the items shipped served as a motivation for expectant mothers to visit health centres and thereby helped reduced maternal mortality and morbidity.
This shipment included a variety of our regularly stocked items such as quilts (7,313- the most in a shipment in over 10 years), baby bundles (1,524), We Care kits (2,147), toys (3,450), soccer balls (215), sundresses (2,135) and various hygiene supplies.
The container was fumigated in late July and is currently on its way to Liberia, where it is expected to arrive in late September.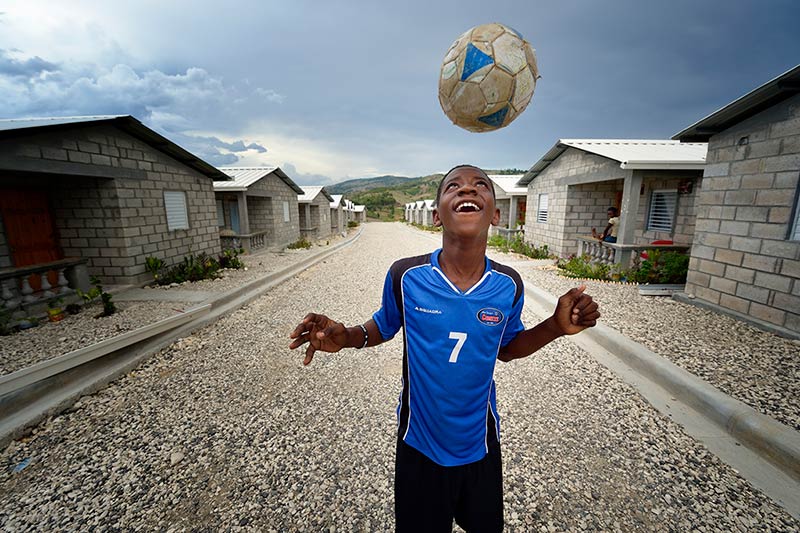 Goals for Kids
The We Care Program invites churches and individuals to help us give children the chance to play. The We Care Program is looking for a minimum of 500 new or gently used soccer balls to be included in future shipments. Please include a pump for approximately every 10 balls. Soccer balls should be deflated due to limited space in our containers. By deflating the soccer balls many more can be included!
Soccer balls can be dropped off locally or delivered using one of our trucking partners with our shipping label attached to your box. These can be included in the "other" slot and labeled as "Soccer Balls."
Help CLWR bring the gift of play to children around the world.
Bon voyage
During the month of October, the We Care Program Co-coordinator, Cody Cleave, will be travelling to South Africa for a beneficiary visit. In August 2016, two shipments were packed and loaded for Lesotho and Swaziland in South Africa, and included many quilts and We Care kits.

Cody will visit many of the programs that were supported by these shipments. He looks forward to sharing stories and photos of groups and individuals who benefited from the We Care shipments in Lesotho and Swaziland.

Please watch for an update on this visit in late fall.
Receive We Care updates in your inbox!
Click here to sign up for our We Care Network e-newsletter.