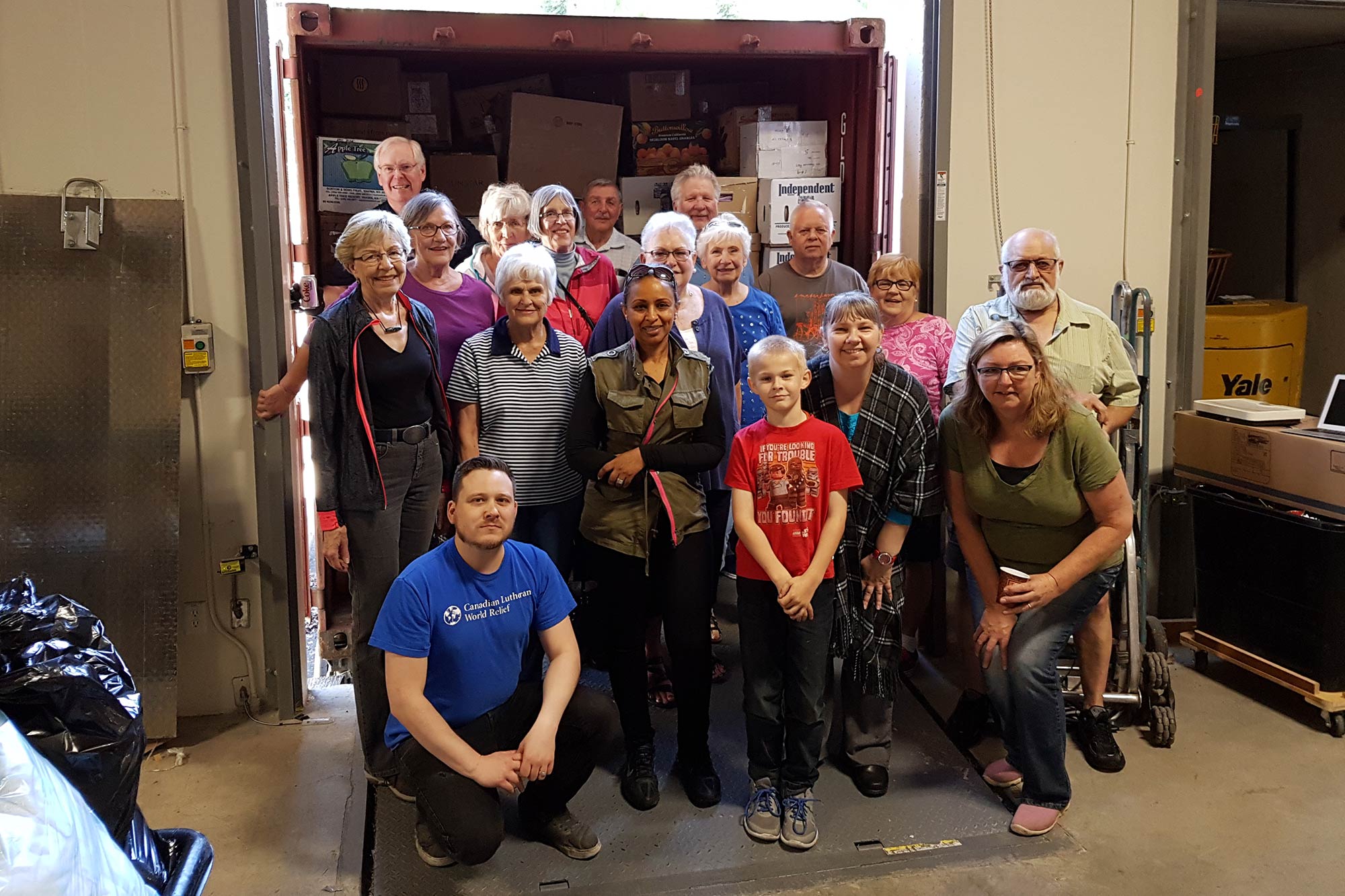 Apr 12, 2017
B.C. Baling Days
On May 15-16, 2017, the Lutheran churches of British Columbia will once again gather in Abbotsford and rally in support of families in need in Mauritania. For over 20 years, B.C. Baling Days has been a highlight on the We Care calendar, and we are pleased to extend an invitation to everyone in British Columbia to get involved in this event.
To donate
Beginning April 10, quilts, blankets and We Care kits can be delivered to the Mennonite Central Committee (MCC) facility located at 201-33933 Gladys Avenue, Abbotsford (Monday-Friday, 8:30 a.m. to 4:30 p.m.) A special packing slip can be downloaded below and should be attached to every box of donations.
Participating groups need to deliver their goods to the MCC warehouse no later than noon on May 16.
To volunteer
We are also looking for volunteers of all ages to join us on May 15 and 16 to help sort, fold, count, tape, weigh, label and load all the supplies into an international cargo container.
Baling Days is a great opportunity for fellowship, to learn more about the work of CLWR, and to make a significant contribution towards the alleviation of poverty and suffering.
Please call 1.800.661.2597 or email CLWR to let us know if you are interested in signing up as a volunteer. Coffee and cookies will be provided and there is a cafeteria on-site to purchase lunch.
This year's shipment will support the Lutheran World Federations (LWF) Mauritania program. The shipment will support refugees in the M'bera refugee camp, as well as support communities in the surrounding areas.
Please consider printing this year's poster for your church bulletin board to help get the word out! Thank you.
To place a We Care order
Give your donation the We Care touch by ordering We Care bags, backpacks, quilt tags, T-shirts or hygiene buckets! Contact us by phone (1.800.661.2597) or email CLWR to place your orders!
Baling Days documents