Jul 5, 2020
Better schools in Jordan
Better schools in Jordan
Thanks to your support, thousands of students in Jordan are going to school in safe, supportive environments that allow their knowledge and creativity to thrive.
In 2015, the Jordanian Ministry of Education reached out to Canadian Lutheran World Relief and our partners to begin what would become a five-year partnership to improve the conditions at 75 schools in Amman, Irbid and Zarqa.
Jordan is host to hundreds of thousands of Syrian refugees who have been forced to flee their homes due to violence and civil war. As these refugees settled into their new homes in Jordan, many public schools, which were already in disrepair, struggled to meet the needs of both their Jordanian students and the influx of new Syrian students.
Schools, which should have been providing safe, supportive environments for children to learn, grow and heal, were instead dealing with conflict among students, a lack of proper hygiene facilities and spaces that left students feeling unsafe.
Now, thanks to your generous support and funding from the Government of Canada, these schools have seen an incredible transformation. And, as the schools changed, so did the students.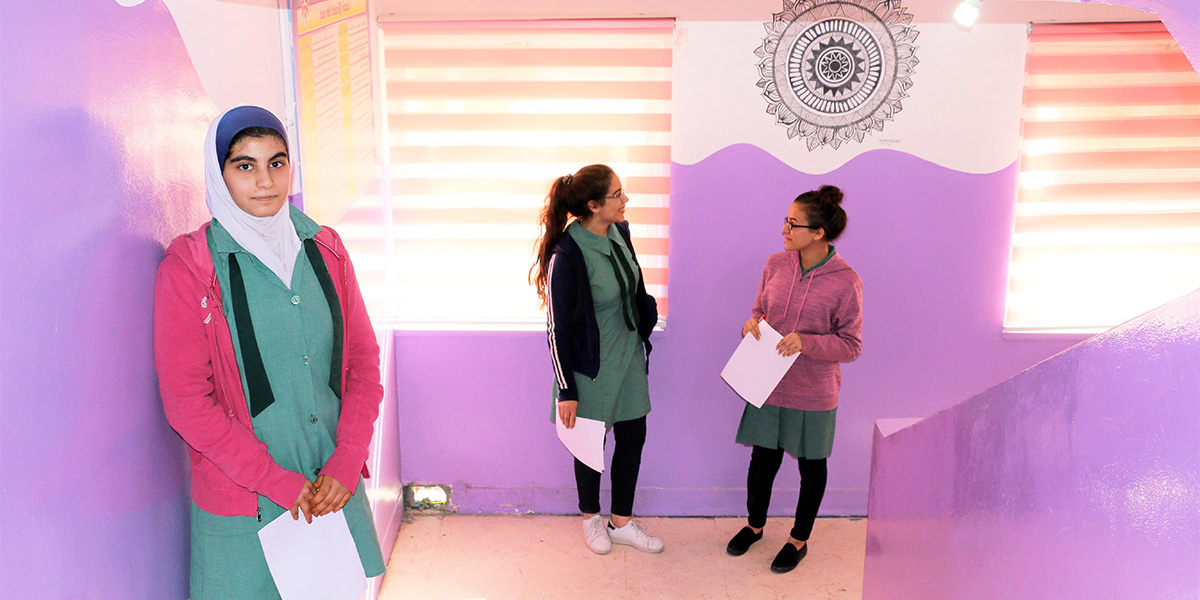 Safer Schools
Before, students weren't feeling safe and some were avoiding classes entirely. Now that schools are safer, cleaner and more welcoming, the number of students missing class has dropped by over 90%
Classrooms have become places that promote learning and creativity. At one school, a neglected outdoor area was transformed into a Palm Garden where students are learning through play and even hosting workshops for other schools.
"Students and teachers are happier about coming to school now," says one teacher. "Instead of worrying about the state of our school, we're able to focus on learning and teaching."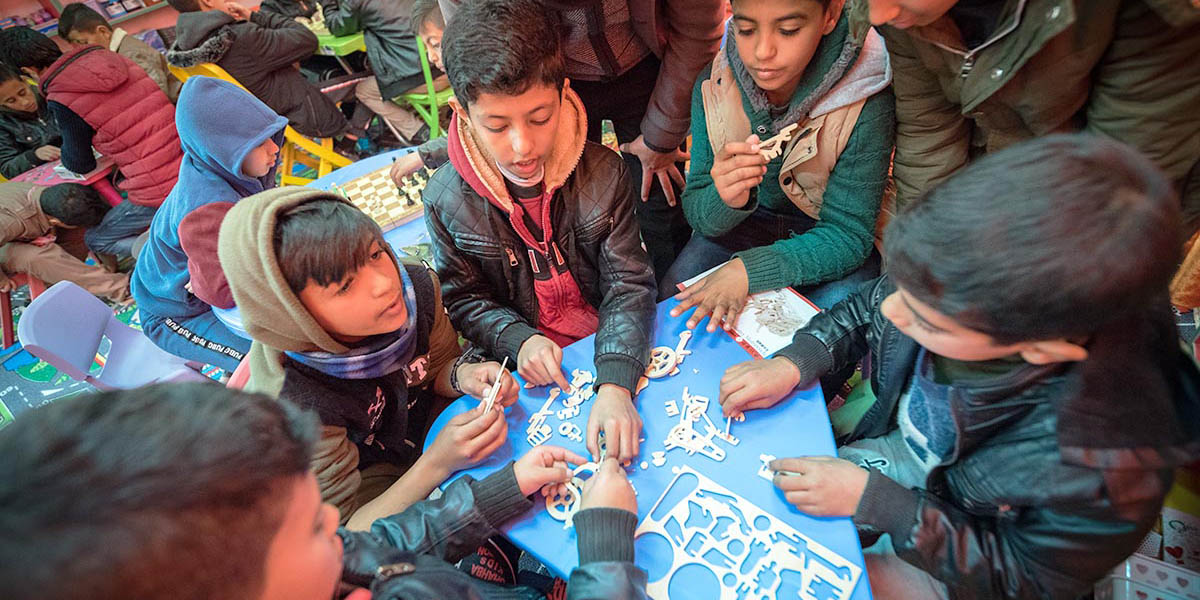 Less bullying
Bullying and fighting has also changed dramatically, thanks to training for teachers, which introduced conflict management strategies and gender equality education into their classrooms. Now, the number of bullying incidents has dropped by 77%
At Al Areen Secondary School for Boys, new spaces are providing activities like art, games and puzzles. Students are using these emotional outlets to express themselves, instead of through violence and bullying.
"These spaces have allowed students to work as a team and develop their ability to engage and communicate with each other," says one teacher. "Creating mandala art has helped students mitigate negative emotions, such as fear, anxiety or anger, instead making geometric patterns that represent their feelings."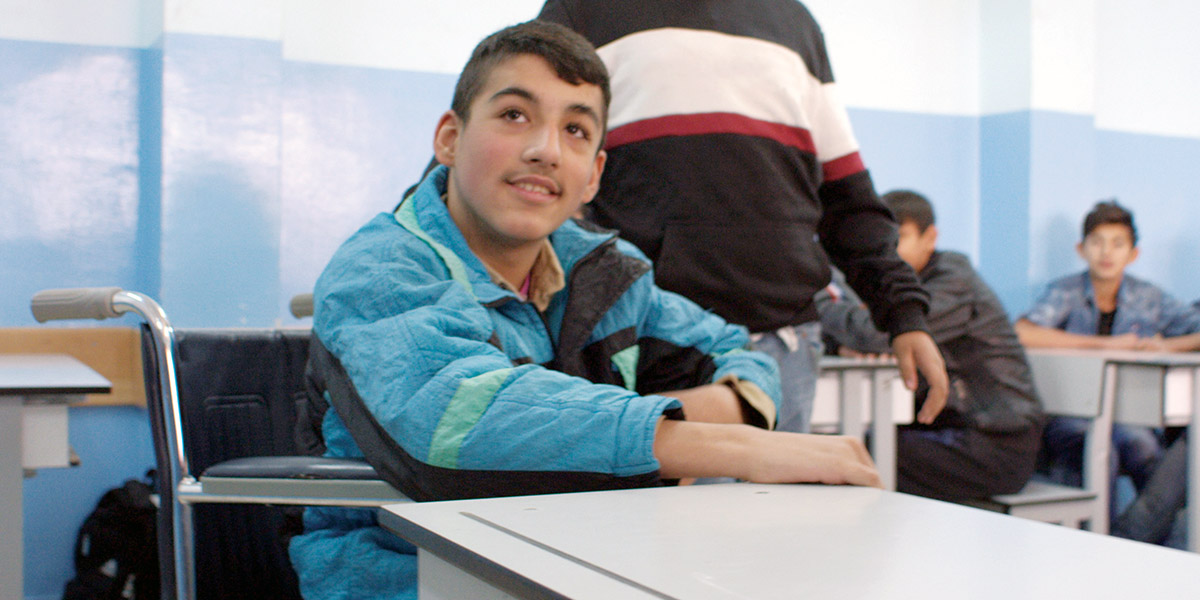 Better facilities
Building and improving washrooms played a huge role in helping students feel comfortable at school. For girls and students with disabilities, having new washrooms that catered to their specific needs was especially important. Before, less than a quarter of girls felt comfortable and safe using the washrooms at their school. Now, that number has been reversed, with the majority of girls feeling that the washrooms meet their needs, giving them privacy and safety.
For students like Abdulrahman, who uses a wheelchair, the new washrooms offer comfort and dignity
"In my old school, someone would always have to carry my crutches and walk me to the teachers' bathroom. I used to get embarrassed because two people would be in the toilet with me," says Abdulrahman. "Now that I can go alone, I don't feel shy anymore. I feel comfortable."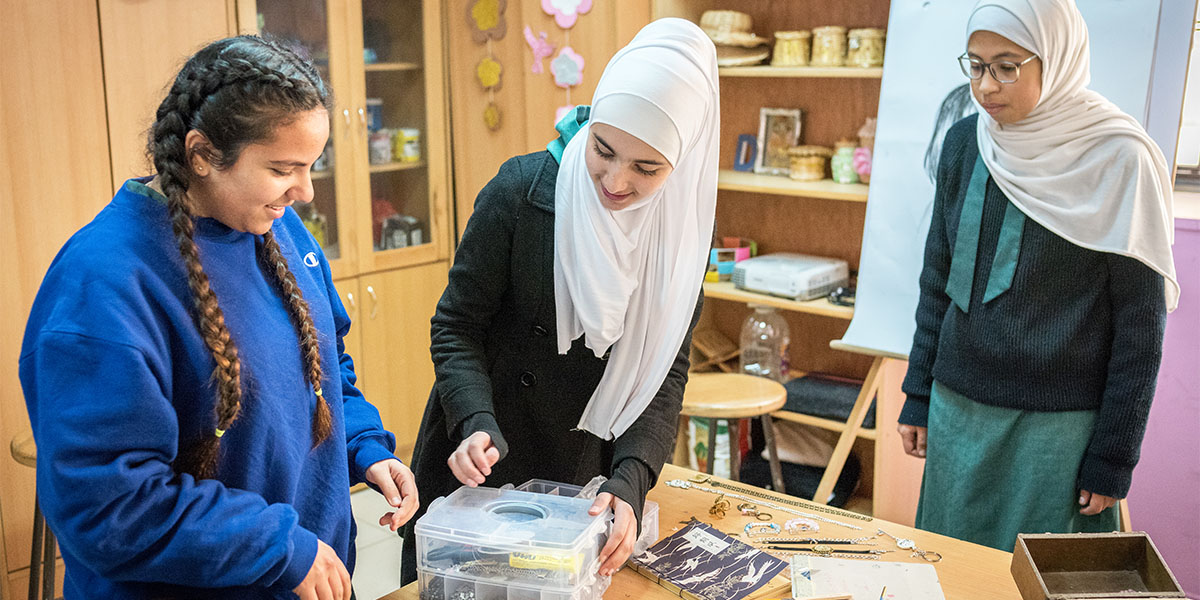 New opportunities
In addition to renovations, schools were given support to create their own extracurricular initiatives. Students and teachers used this opportunity to address issues in their schools and communities in a way that made sense to them.
At one school, teachers have created a space where students can independently explore art, drama music and crafts. Esra'a, the mother of two girls who attend the school, has seen a big difference in her daughters' creativity and self-esteem.
"These days, my girls come home to show me the paintings they have drawn, or the letters they cut out from papers and scissors," says Esra'a. "For me, this is an opportunity I never had as a child, and I'm so happy to see it for my girls."

None of this would be possible without your generous support. To make a donation in support of initiatives like this one, click here