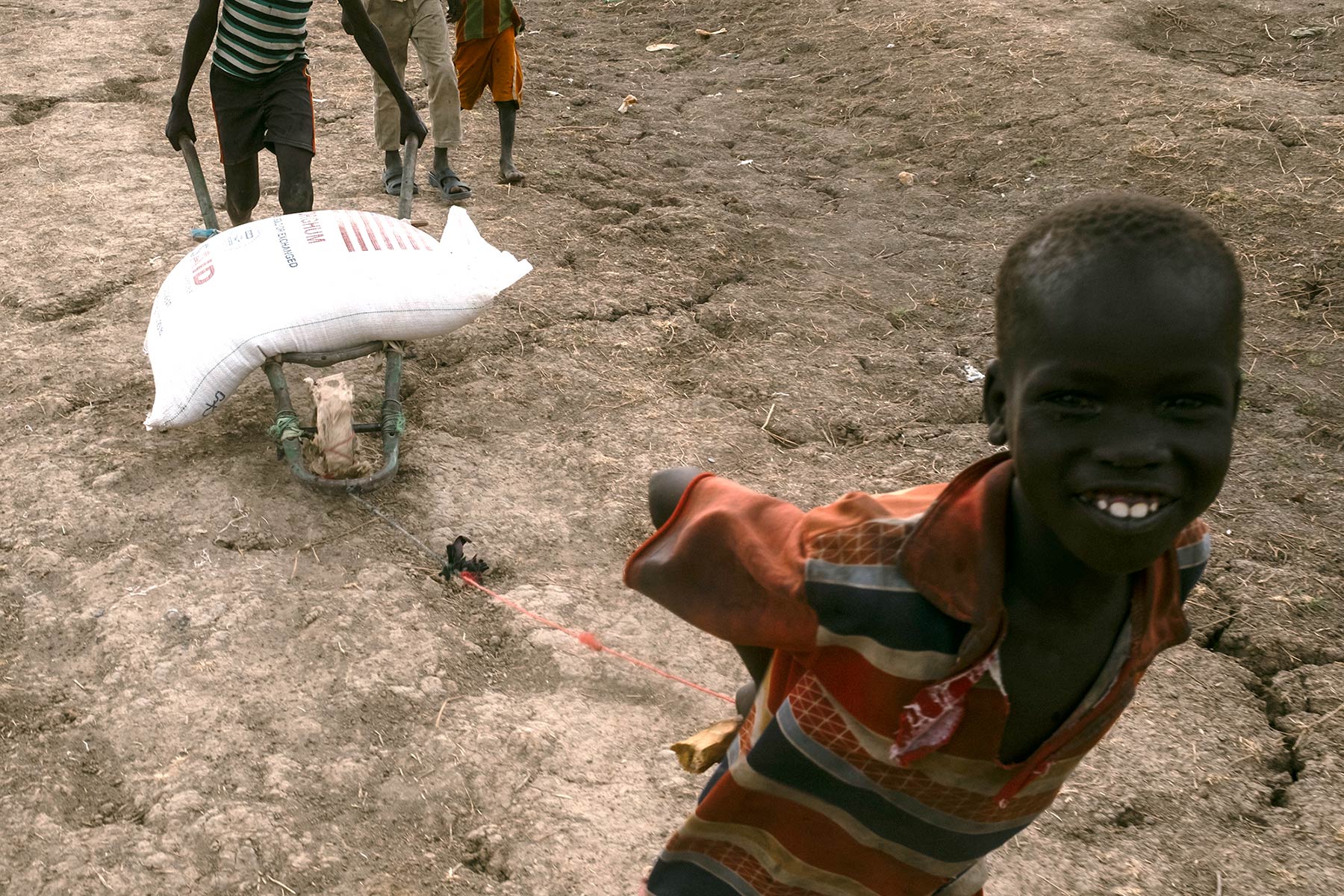 Aug 17, 2017
Canadians come together to help fight famine
WINNIPEG, Man.—With 20 million women, children and men struggling to find food and safe drinking water in parts of Africa and Yemen, Canadians donated more than $8 million to the Humanitarian Coalition and its member agencies during the "Stop Famine Together" joint campaign.
Thanks to the Government of Canada's Famine Relief Fund, which matched eligible donations, even more relief aid is available to those in need.
"Immediate action saves lives and thanks to generous donations from Canadians, we've been able to do just that," said Richard Morgan, Executive Director of the Humanitarian Coalition. "The Government of Canada played a critical leadership role in raising awareness for this crisis."
The seven member agencies of the Humanitarian Coalition are providing immediate life-saving aid. Some examples of their assistance on the ground include:
• Food, clean water and health intervention for internally displaced people in South Sudan
• Medical assistance for people, especially children and pregnant women, on the brink of starvation in Somalia
• Clean water and hygiene assistance to prevent the spread of cholera in Yemen
• Shelter for refugees in Uganda
• Clean water, sanitation and hygiene assistance to communities in Ethiopia
• Safe places for children and women displaced by drought in Kenya
This help would not have been possible without Canadians across the country responding compassionately and creatively.
Ottawa artist Martha Nixon donated half of the proceeds from an art sale she held in June.
Students at Cairine Wilson Secondary School in Ottawa fundraised even while studying for their year-end exams.
St. James Lutheran Church in Elmira, Ontario held a benefit concert.
Six communities took part in the Red Alert campaign, lighting up some of their buildings and monuments in red to support the campaign and raise awareness.
The Prime Minister,

MP

s and mayors took to social media to promote the campaign and encourage Canadians to donate.
Canadian Lutheran World Relief, a member of the Humanitarian Coalition, also welcomes the Government of Canada's funding announcement of $1.2 million to support South Sudanese refugees and members of host communities in Uganda. Implemented by Lutheran World Federation Uganda, the project will reduce the vulnerability of 15,310 people through addressing water and sanitation needs, the protection of women and children and the requirements of people with specific needs.
"CLWR is very pleased to continue our collaboration with LWF in Uganda in support of South Sudanese refugees and host community members," says Robert Granke, CLWR's Executive Director. "We are very grateful for the support of Canadians and Global Affairs Canada as we reach out to the most vulnerable."
-30-
For more information contact
Carla Blakley
Community Relations Director
Canadian Lutheran World Relief
204-631-0504
carla@clwr.org
About Canadian Lutheran World Relief
Inspired by God's love for humanity, Canadian Lutheran World Relief challenges the causes and responds to the consequences of human suffering and poverty. As a specialized agency of the Lutheran community in Canada, CLWR offers Canadians opportunities to understand and serve the needs of others. Visit clwr.org to learn more.