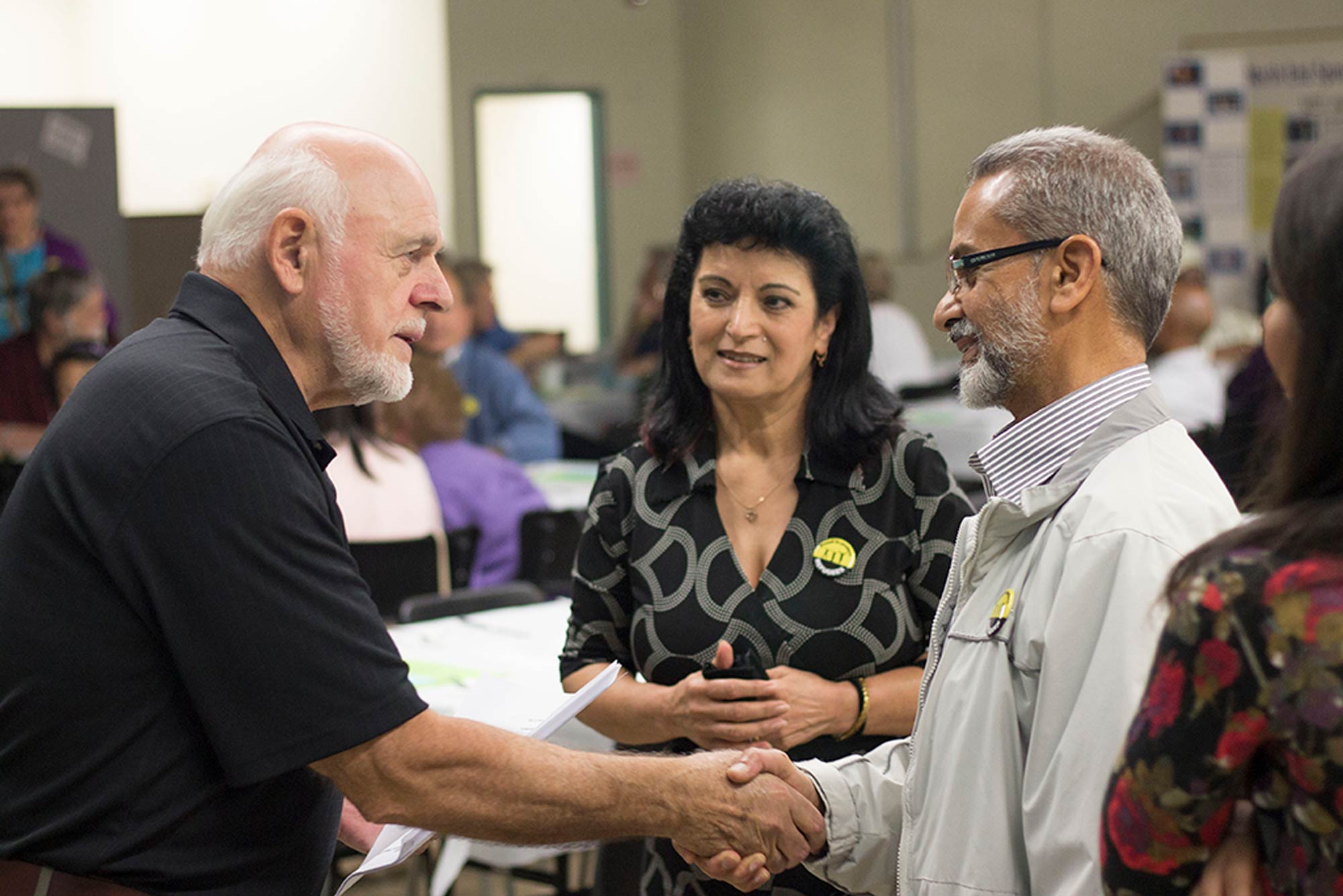 Nov 30, 2016
Celebrating 30 years of refugee sponsorship
Thirty years ago, three congregations in Winnipeg's North End worked together to sponsor an Eritrean mother and daughter. Since then, the North End Sponsorship Team (NEST) has welcomed 181 people from 18 countries to Winnipeg and has 30 more refugees waiting for approval to enter Canada.
Today, NEST is comprised of four Lutheran congregations and one United Church congregation plus individual members who work together to sponsor and welcome refugees. Caregiver teams assist refugees as they adjust to life in Canada and maintain supportive relationships with them through visits and phone calls.
"Even the sparrow finds a home, and the swallow a nest for herself where she may lay her young, at your altars, O Lord of hosts." –Psalm 84:3
"It's always a thrill to see our new NEST families coming down the arrivals escalator at the airport," says Doreen Thorlacius, current chair of NEST. "And then a pleasure to help introduce them to life in Canada—to offer that initial help and to see them make their new life over the years."
For refugee coordinator Jim Mair, volunteering with NEST has been life-changing and brought with it unexpected joys.
"I can't think of another organization in my 36 years of volunteering that has had a more profound effect on my life," he says. "I have gotten so much out of sponsoring refugees and making lifelong friends from the four corners of the earth."
In September, NEST hosted a 30th anniversary celebration. The evening included fellowship and the sharing of stories, reflections and photos from the past few decades.
NEST sponsorships are typically arranged through Canadian Lutheran World Relief, a Sponsorship Agreement Holder with the Government of Canada. The group also works in cooperation with Welcome Place, Hospitality House and other groups involved in bringing refugees to Canada.
With files from NEST