May 4, 2020
COVID-19: An innovative approach to prevention in Uganda
An innovative approach to prevention in Uganda
In Uganda, our partners are one of the few organizations with permission from the country's Ministry of Health to continue their work in the area.
With your support, they provide basic services like shelter and clean water to over 450,000 refugees who have fled conflict in South Sudan and the Democratic Republic of the Congo. Now, COVID-19 has made these services more critical than ever
"We have to ramp up our hygiene, sanitation, hand washing, make more soap available, especially in refugee situations that are high-density areas where people live in close proximity to each other," says Jesse Kamstra, the country director of LWF Uganda.
But, COVID-19 presents unique challenges to getting information and services to the people who need it most.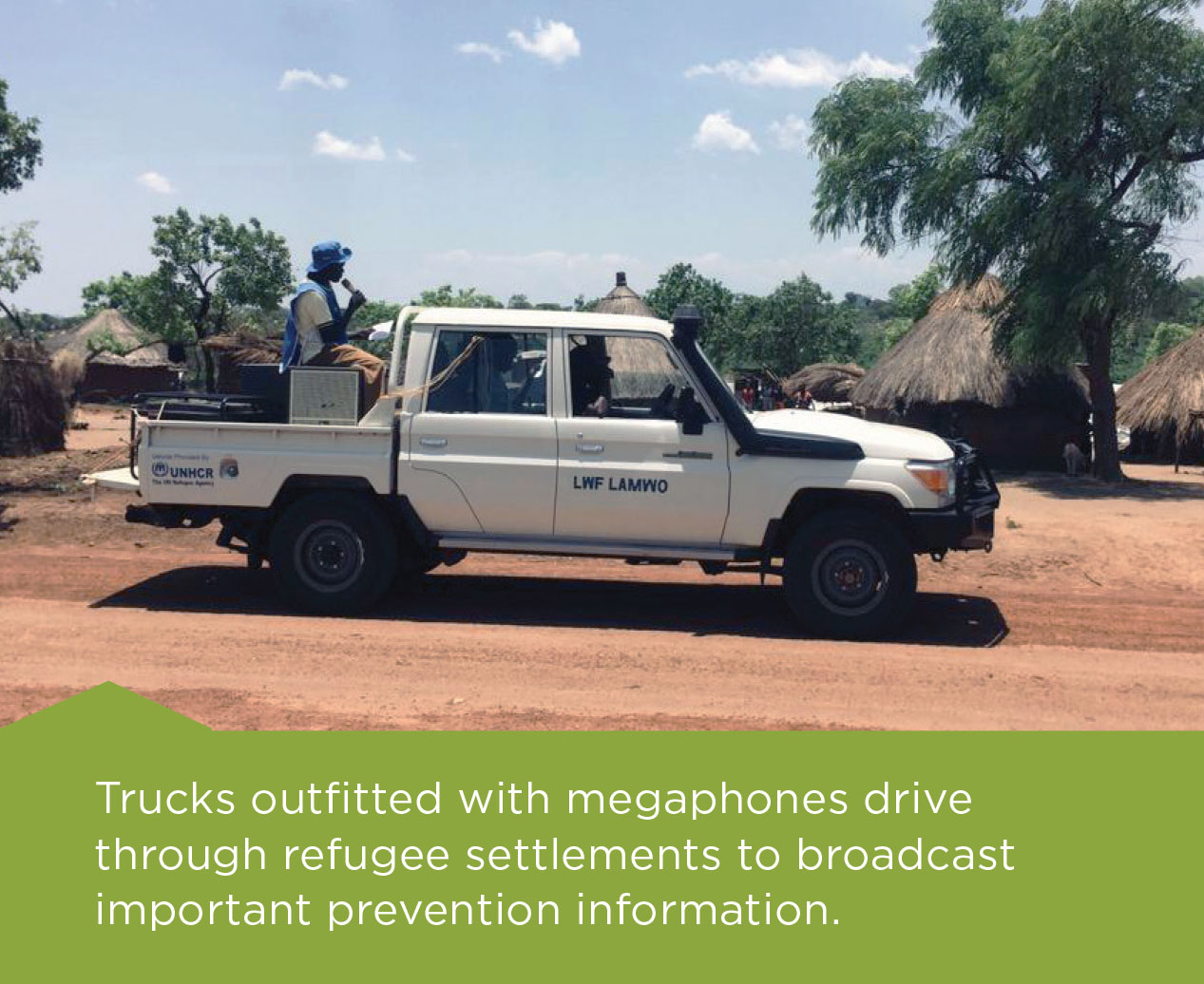 "We must do this in a way that is safe for our staff, and also we don't want to be the conduit that is bringing COVID to settlements."
To meet these challenges, the team is using radio talk shows and trucks with megaphones to broadcast important information about prevention measures. With your support, they are also getting essential hygiene items like hand washing facilities, soap and personal protective equipment.
Because of you, staff on the ground can adapt quickly and safely to continue providing essential services to those who need it most
"This is an unprecedented challenge that we are facing and we must be in this together in solidarity."
– Jesse Kamstra, LWF Uganda
To support our ongoing response to the
COVID

-19 crisis, click here