May 1, 2020
COVID-19: Protecting the most vulnerable in Ethiopia
Protecting the most vulnerable in Ethiopia
In Ethiopia millions of people are displaced due to conflict.
Families living in temporary settlements face challenges that make them especially vulnerable to COVID-19. Clean water sources are hard to find. Poor housing and infrastructure make social distancing and proper sanitation almost impossible. Early intervention is critical to save the lives of thousands of women, men and children who may already have compromised immune systems or who are undernourished.
Our partners are working closely with communities and local authorities to do everything they can to prevent a widespread outbreak and save lives, but a lack of critical resources will limit how effective they can be.
Your support is allowing our partners to give clean water and hygiene supplies to over 5,000 families who are especially vulnerable to the pandemic.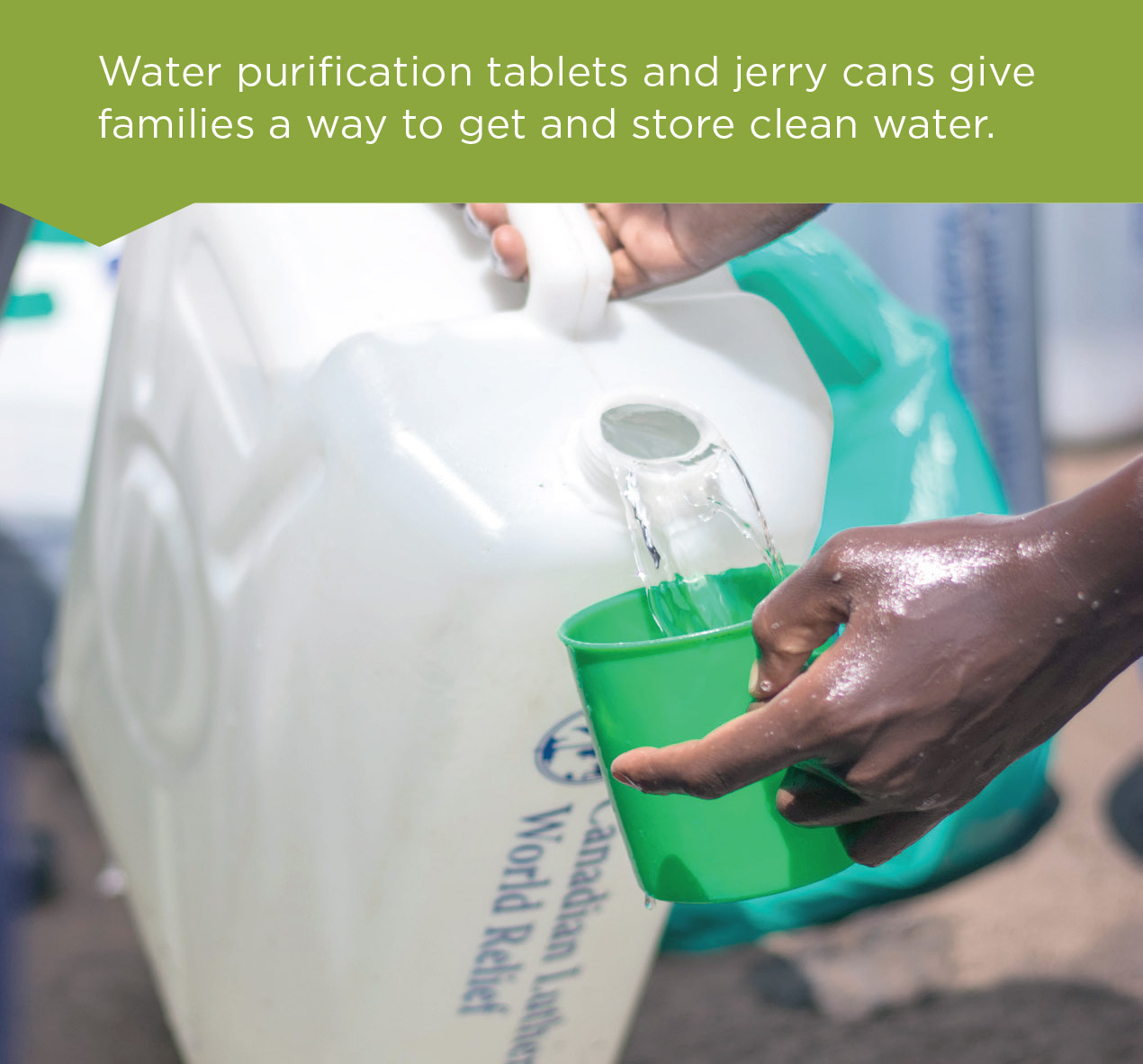 So far, the rapid response has included:
3,611 large jerry cans for families to store and carry clean water

Laundry and bathing soap for 5,254 families, to increase handwashing and household sanitation

Personal protective equipment for staff so vital aid efforts can continue
Thank you for being a critical part of these life-saving efforts. To support our ongoing response to the
COVID

-19 crisis, click here