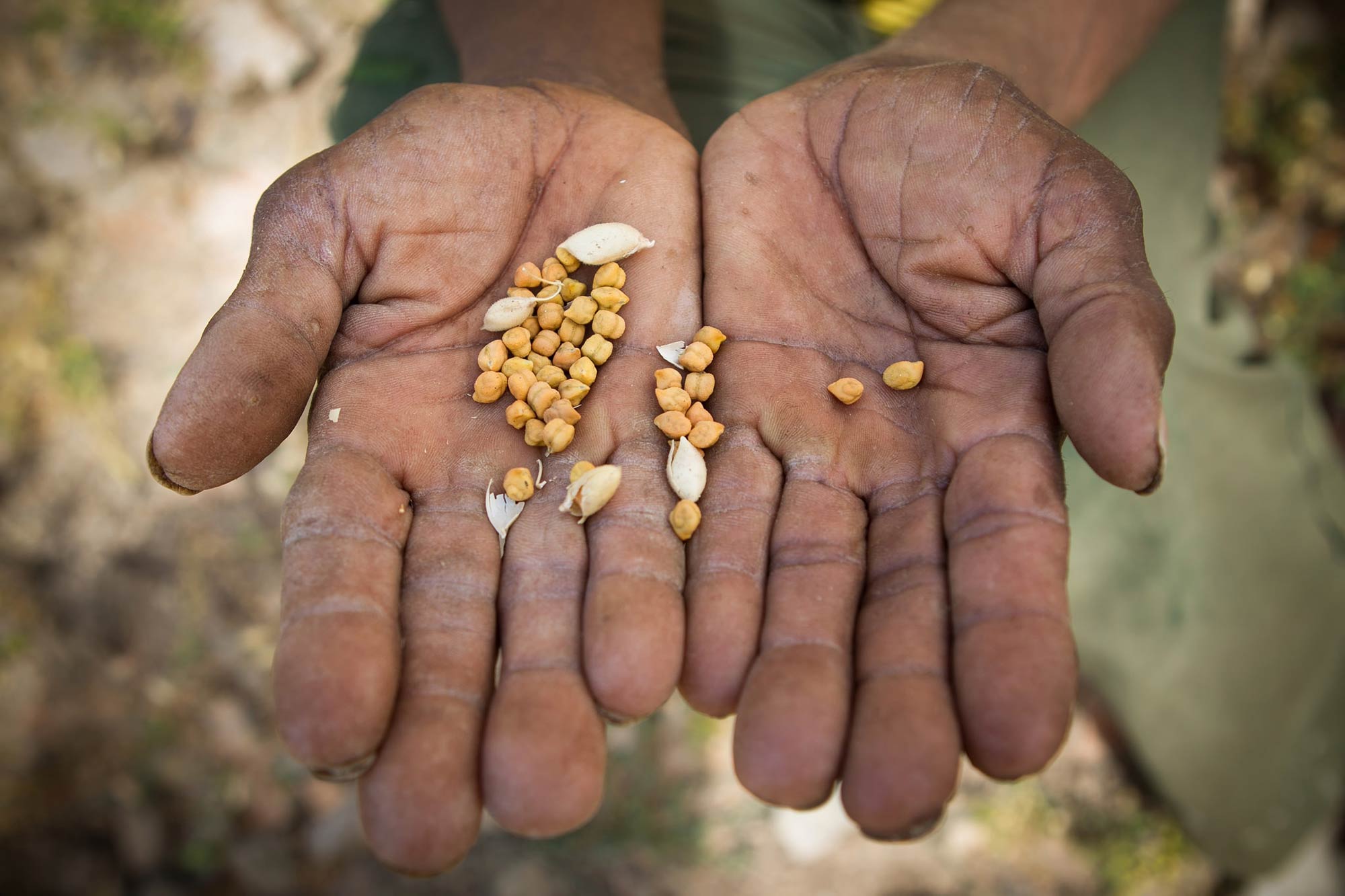 Jul 4, 2016
Ethiopia drought situation report
The 2015 El Niño induced drought is unprecedented in scale and severity. 10.2 million people become food insecure and were forced to rely on relief assistance; 1.7 million farmers need emergency seed support to plant their plots in the upcoming 2016 rainy season; and 654,000 livestock require emergency feed assistance. The government of Ethiopia and the humanitarian actors are currently undertaking one of the biggest emergency response operations in the country.
The Lasta-Lalibela district has experienced series of drought over the years. The current drought triggered by El Niño weather phenomenon resulted in complete failure of Meher (main rainfall season) rains that followed the heels of poor Belg (short mid-year) rain. The predominantly subsistence agrarian based livelihoods of the communities has been seriously shattered by the prolonged drought that caused complete failure of crops and death of livestocks.
Agriculture in the area is almost entirely rain-fed, which increases its susceptibility to irregularities in the amount and distribution of rainfall. The Lasta-Lalibela district is categorized under priority one hotspot districts among the total 450 districts affected by drought in the country.
The 2016 Belg rain season has come and gone bearing no rain for this rain dependent Lasta district. The majority of the farmers in Lasta area have prepared and sown their farmlands in the current Belg season, but the rainfall distribution during the months of April to May was intermittent; and once again farmers are worried of whether they would be able to get a good harvest. The major type of crop farmers' have sown was sorghum for its drought resistance.
Cash for work
LWF Ethiopia launched an emergency response project since February 2016. Currently, the project is benefiting a total of 4,292 drought affected people (Male 2,488 and Female 1,804) through the cash for work and direct support mechanisms. From the total number of the beneficiaries 1,472 (Female 875) are direct support and the remaining 2,820 (Female 929) are cash for work participants. Each beneficiary (both direct support and cash for work) earns 35 ETB per day for a total of 40 days (i.e. 1,400 ETB per individual). While addressing the immediate needs of the affected communities, the project also strives to respond to the underlying causes of vulnerability by engaging beneficiaries in the conservation of the natural resource base of the area. Through the cash for work scheme, the following soil conservation activities have been undertaken so far: 76.79 km of stone bund; 117.69 km of soil bund; 5,055.3 m3 of stone check dam; 1,716 micro-basin (half-moon) structures; 8.8 km access road maintenance in 8 project intervention Kebeles. Furthermore, the cash for work participants have also carried out clearing of 134 hectares of farmland from dangerous exotic weeds and bushes for the coming cropping season, as well as maintained 4 community ponds. A total of 1,533 people on average (432 female) have participated in cash for activities and a total of 82,358 person-days (26,669 female) have been generated up to the end of this reporting month.
Provision of seeds
In order to minimize long-term vulnerability of farmers, the project supported the affected households with improved seeds for the upcoming growing season. A total of 186 quintals of improved seeds (Teff 56 Qtl, wheat 80 Qtl, and maize 50 Qtl) has been so far distributed to 3,360 households (504 women headed). Additional 100 quintal lentil seed is procured, and will be distributed to 500 beneficiaries in the month of July. The seed support, on top of addressing prolonged vulnerability, minimized the risk of negative coping strategies such as disposal of productive assets, and temporary migration as it creates hope and sense of confidence among the affected communities.
Human interest stories
Ato Abebe Desale from Nakutole'ab Kebele is one of the cash for work beneficiaries in the ongoing emergency response project. He is 46 years old and supports 7 family members. He explained that, he doesn't have enough farmland, and has been struggling even during normal times as he had to rent-in land from labor poor households through sharecropping arrangement. His situation worsened in 2015 as his crops failed and livestock productivity declined due to lack of feed. The situation created frustration and apathy among the family members as life become extremely difficult. It was during this grim situation that LWF Ethiopia launched its emergency response operation in his area. Currently, Ato Abebe is one of the CFW program beneficiaries and also benefited from the seed support. Working as foreman for the physical soil and water conservation activities, he earned 3,400 ETB with which he bought food items for the family and fertilizer. He also received 25 kg of wheat seed to plant his plot in the coming growing season. In addition to meeting his family's immediate needs, the support will minimize his continued vulnerability as he will be able to plant his farmland. In his own words, Ato Abebe explained that the support not only prevented family disintegration, but also creates hope and stability so far.
On the other hand, he also expressed concerns over the poor Belg rain distribution accompanied by heavy winds and high temperature that would potentially affect the ongoing agricultural practices in the area.
Thanks for the report LWF-Ethiopia,
Tom Brook
Community Relations Director