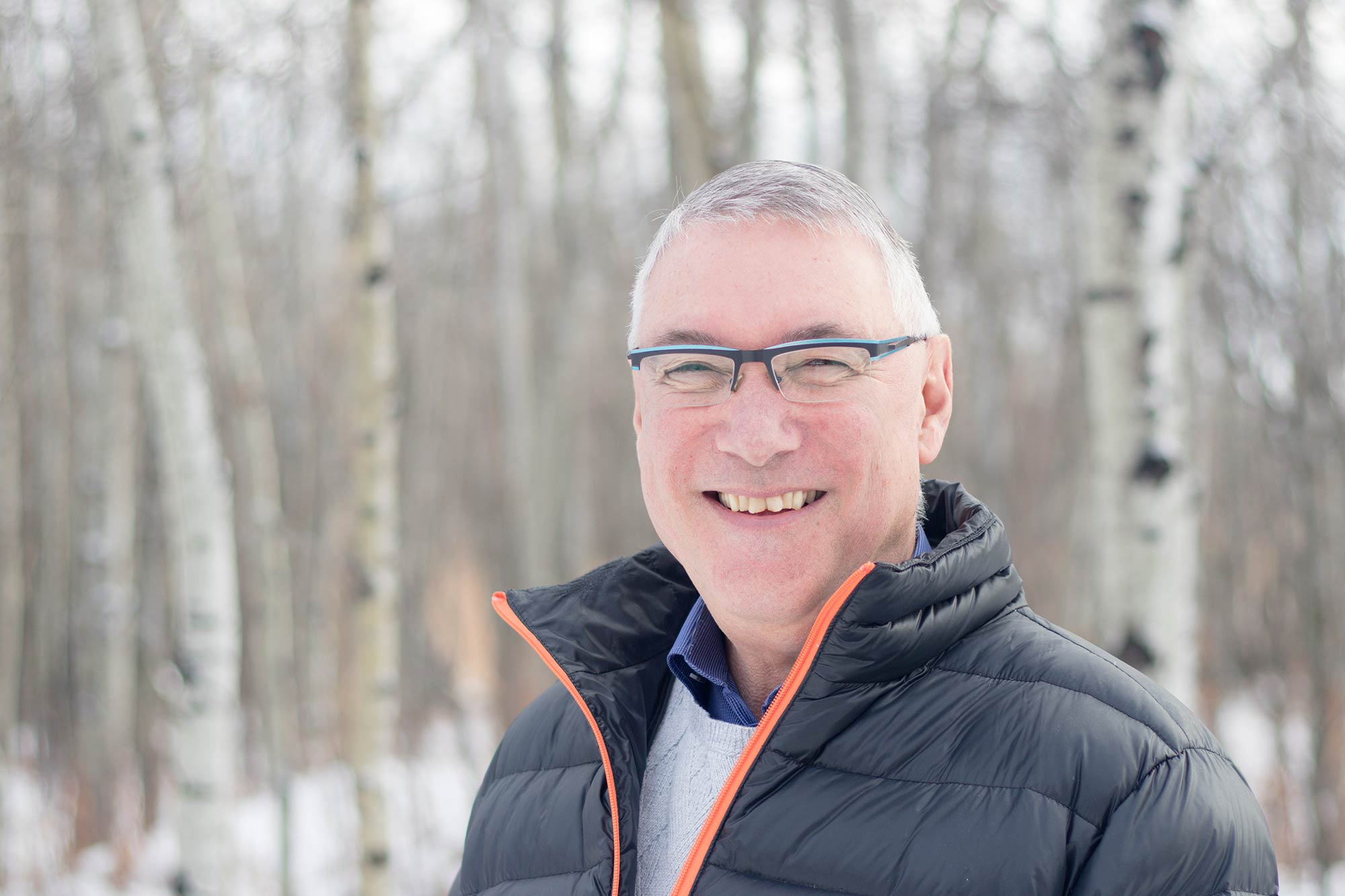 Mar 17, 2018
An evening of appreciation and farewell in honour of Robert Granke (Winnipeg)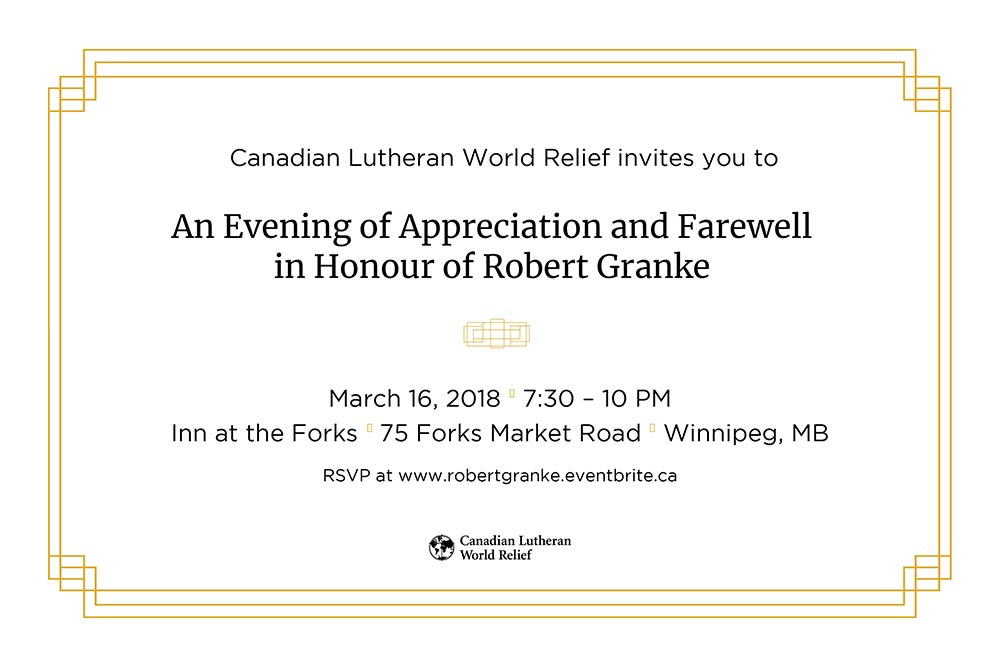 You are invited to join CLWR for an evening of appreciation and farewell for Robert Granke. Robert will be retiring as Executive Director of Canadian Lutheran World Relief. He has held that title since 2006, and we wish to celebrate with him as he takes his leave.
RSVP

via Eventbrite

RSVP at robertgranke.eventbrite.ca
Build on Robert Granke's legacy of life-changing leadership
Nurture future leaders of CLWR by contributing to the Intern Support Fund which will be established in Robert's name to support interns preparing for a future of humanitarian service. Donations for this cause can be placed online anytime or in person at the event.
"There can be no better investment in the future of life-giving humanitarianism than providing practical experience to tomorrow's leaders. CLWR continues to benefit today from investing in the development of the careers of aspiring humanitarians and it is in everyone's interest to ensure this is a continuous process. It is a legacy we can all contribute towards as we seek justice and dignity for all."
—Robert Granke
Internships foundational experiences for two
CLWR

staff

"CLWR's internship program has provided people, including myself, with life-changing opportunities. My internship with CLWR included immeasurable experiences that shaped me professionally and personally. I expanded my knowledge, refined and developed new skills and established contacts that have helped me to advance my career."
—Heather Platt, CLWR Program Manager

"My internship at CLWR had a tremendous impact on my life and career. I deeply appreciated the mentorship that I received during that year and the incredible opportunities I had to learn about relief and development first-hand, including through a visit to Kenya and Ethiopia. As an intern, I felt like a valued and respected member of the team. I was grateful that CLWR had the confidence in me to assign ever-increasing responsibilities. Little did I know then that more than seven years later I would still be working at CLWR—as a program manager!"
—Kristy Bergman Schroder, CLWR Program Manager