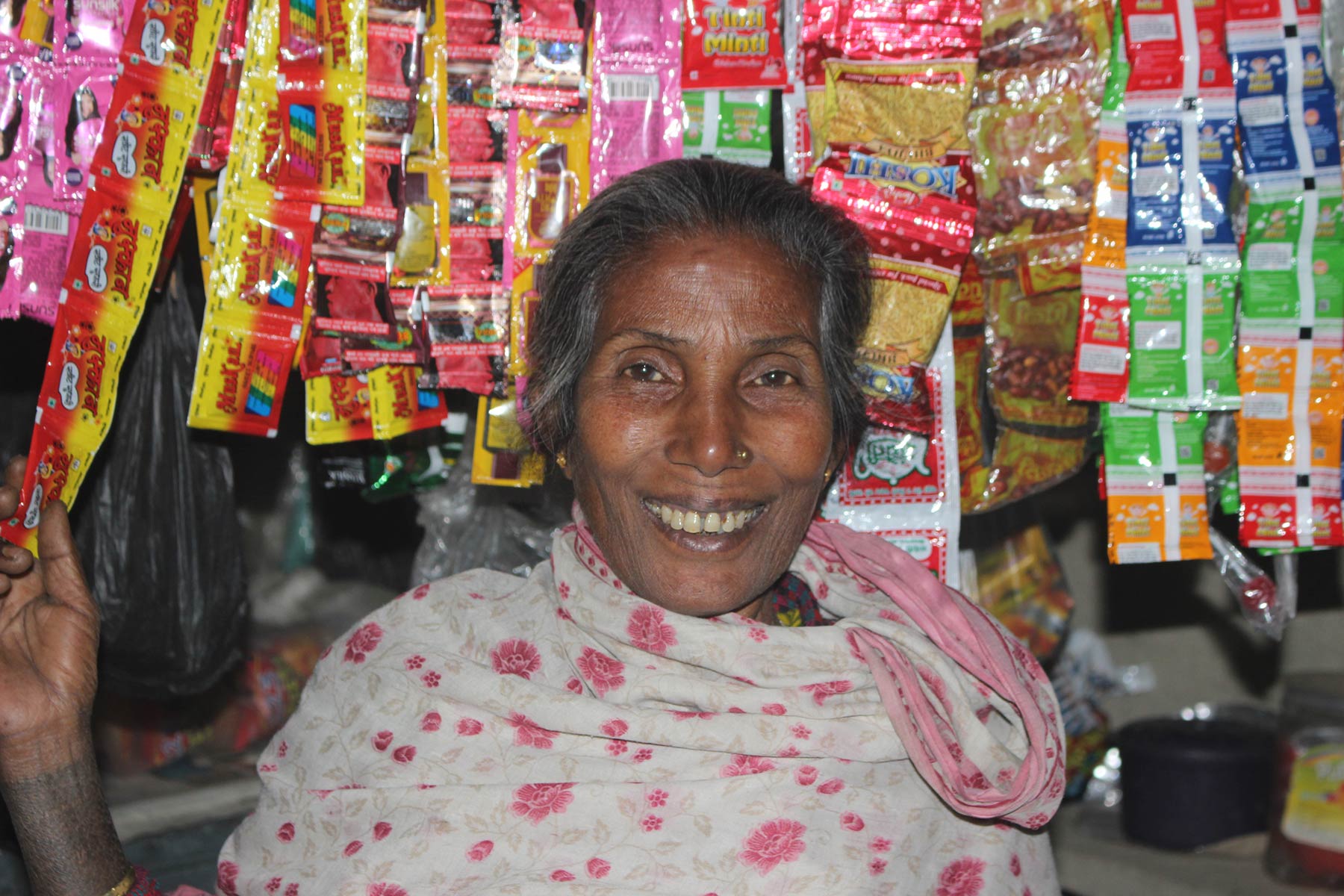 Jun 27, 2018
"I never knew such type of calamity before"
When monsoon rains caused the river near Cheeta's home to flood in August 2017, she lost the contents of her small grocery store and most of her household belongings. She only had time to gather some money before seeking refuge. Thanks to you, Cheeta received emergency food, blankets and kitchen utensils while she spent three days waiting in a nearby school for the water to recede.
When Cheeta returned home, she found her house destroyed and everything inside damaged. Thanks to your support and funding from Global Affairs Canada and the Humanitarian Coalition, Cheeta's home was rebuilt. She also received support to reopen her grocery store.
And she's not the only one. You made it possible for 200 families to return to rebuilt or repaired homes. Through employment opportunities that rebuilt community infrastructure, 550 families had an income again. Through the restoration of latrines and water pumps, Cheeta and others affected by the flood have better access to safe drinking water and hygienic latrines.
Your caring concern for Cheeta and her neighbours brought a smile to her face. Thank you!
With files from Lutheran World Federation Nepal
Your support has made it possible for:
247 washrooms to be repaired in homes and schools
213 houses to be repaired or built
157 business start-up kits to be provided to individuals