Mar 7, 2020
International Women's Day
International Women's Day
This International Women's Day, we're celebrating rural women!
In Ethiopia, we're working with rural communities to make small-scale farming more sustainable — and women farmers taking the lead.
In sub-Saharan Africa, small-scale farmers produce the majority of food people eat, and in some areas, more than half of these farmers are women. Despite this, women get very little training and support compared to their male counterparts. Often, women don't have access to the same land, financing and technology as men in their field.
Meet three rural women who are challenging these gender norms and taking charge of projects in their communities.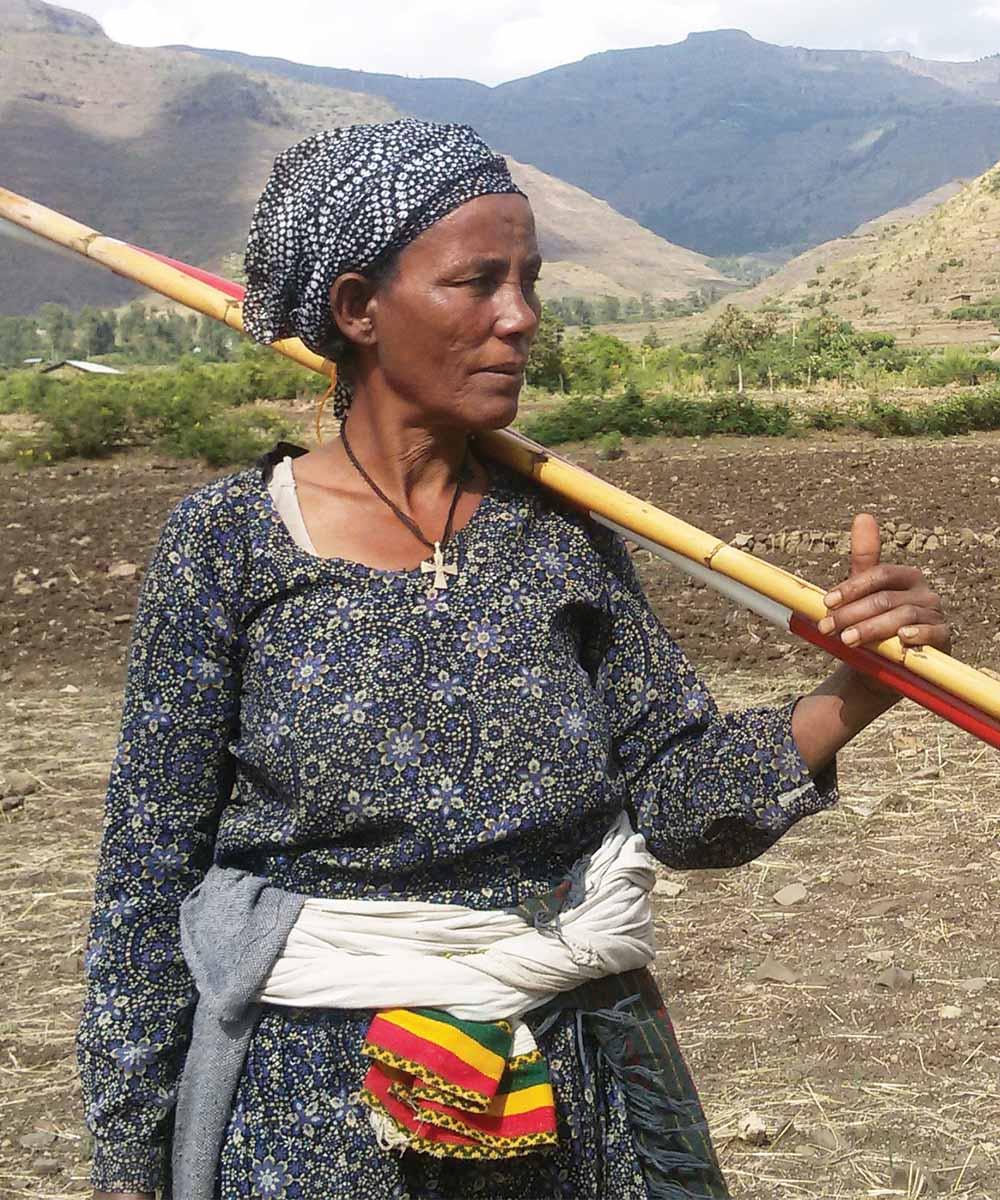 Alem Gessese
When Alem Gessese began working as a surveyor at a watershed management project in Ethiopia, she was the only woman doing what was seen as a "manly duty" and became alienated from the women in her community. But, as she continued to expand her knowledge and impact when she was nominated to be lead surveyor and continued to expand her knowledge and impact, attitudes began to change. Alem became well respected for her work throughout the community.
"In the past, I was feeling shame about being a surveyor and had no courage to speak in front of gatherings, but now that has totally changed," Alem said.
"I know how to manage a group of people at work, and my family as well."
Alem was awarded for her work and is proud of how the watershed project has improved the land and benefitted local farmers like her — plus, the income she's earned is putting her children through school.
Alem aspires to see more of the watershed covered with green vegetation, and to see more female farmers become surveyors like her.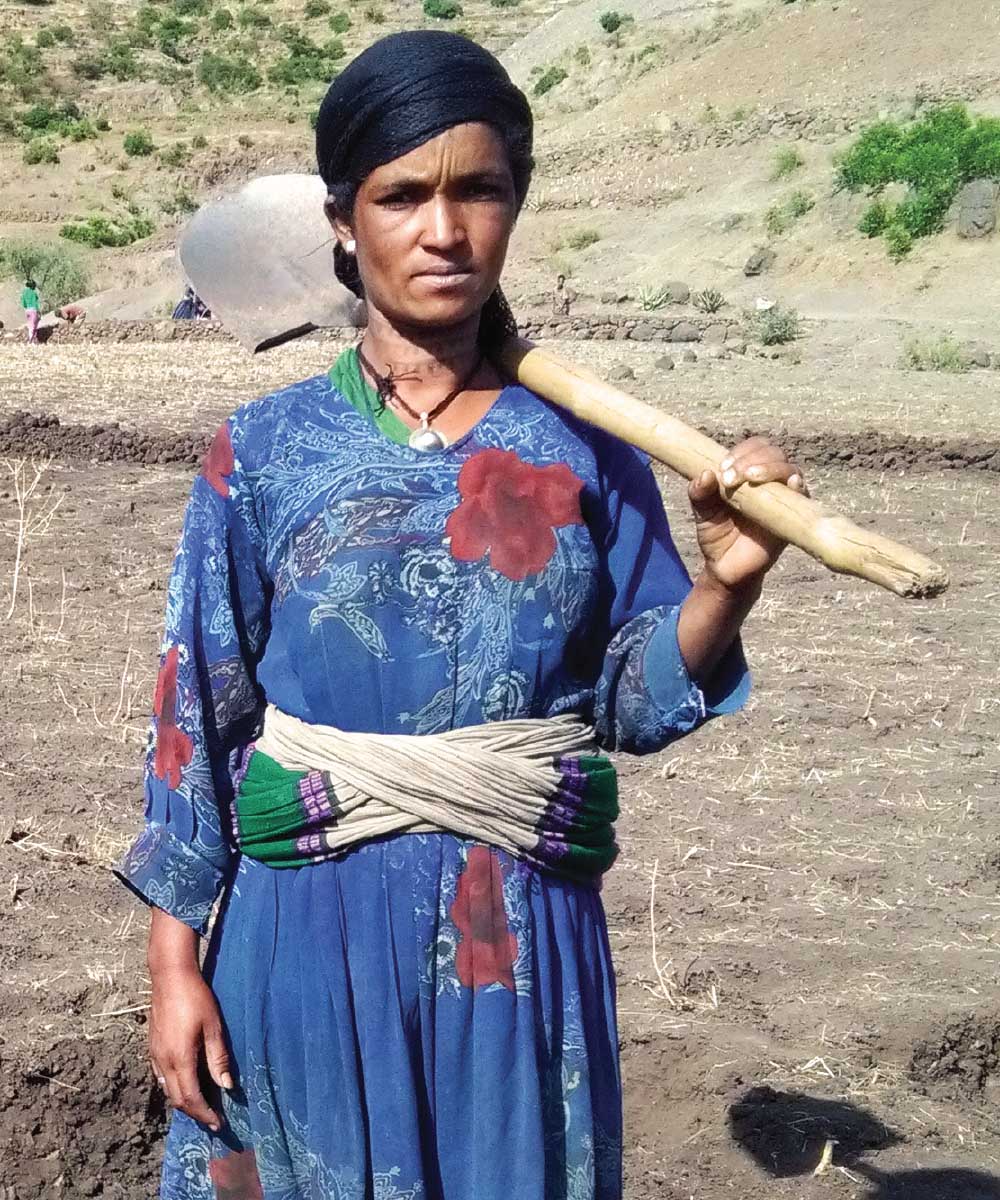 Alem Ayichew Tegegn
For Alem Ayichew Tegegn, taking part in the food security project near Lalibela, Ethiopia is about more than just income. For her, it's important to protect the land her family and community lives on. Through the harsh challenges of repeated droughts and a changing climate, Alem has watched farmers forced to buy grass from far away, and at great cost, to feed their animals.
Today, things have changed.
"We are getting grass from the land that we have conserved — close to our village and at lesser price," Alem said.
She's also seen the revival of vegetation on the land, and rising water levels in the creeks. Her work with the project has changed things for her family, too.
"The money I was earning before was not good enough to support my family and send my children to school."
Today, Alem is providing for her family and is proud of the challenges she's overcome.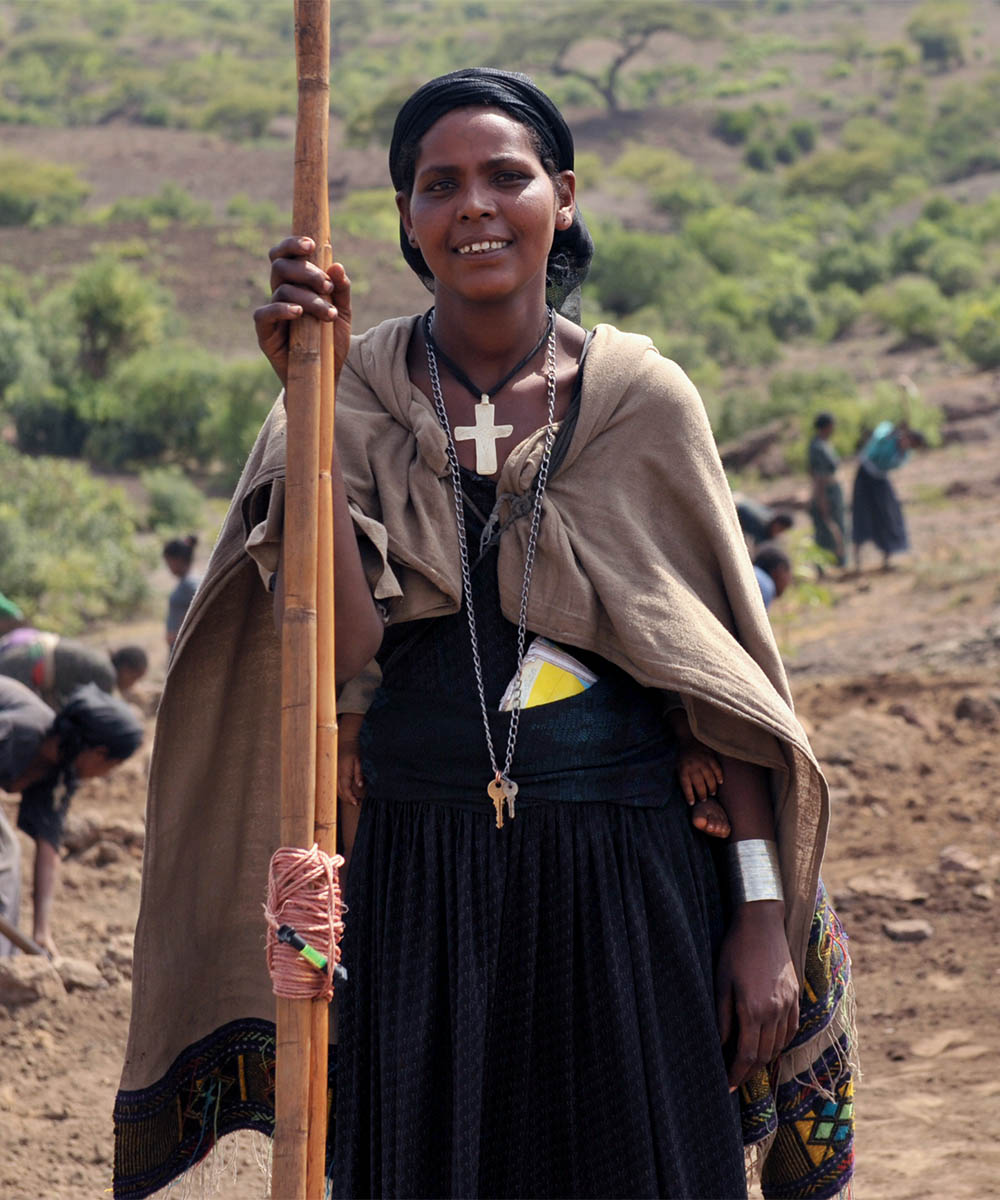 Birzegen Yimam
Birzegen Yimam is the surveyor for a project in Lalibela, Ethiopia that's providing drought relief and helping people adapt to a changing local climate. In an already rocky, arid region, climate change has made it even more difficult for local farmers to earn a living — many have been forced to leave in order to survive.
Today, almost 5,000 people are benefitting from terraces on 179 acres of land and irrigation channels to 120 farms, improving soil and water conservation and restoring tree growth in land that had become barren. Women are doing most of the work for the project, giving them their own source of income and more empowerment within their families.
Birzegen was made surveyor for the large project because of her skill and passion.
"We create life for the people," she said. "In ten years, this region will be completely covered in green."