Mar 8, 2021
International Women's Day | Rasha's Story
Rasha's Story
"The most important thing is to know what you want and to have the drive and self-confidence to achieve it. As long as I know I have the power within me, I can challenge anything — any difficulty, no matter what it is."
"My name is Rasha Neemar. I am 35 years old, and I would like to tell you that with only one year of training, I was able to achieve what some people take four or five years to do."
When Rasha graduated high school in 2002 she had every intention to continue her studies, but life got in the way. After graduation, Rasha got married and began to have children, setting aside her studies to focus on family. Things were good, but Rasha always considered returning to school. Then, in 2017 her family's financial situation changed. Her husband's salary alone could not provide for the family and she needed to find a way to earn an income.
"By that time I had five children. How I could leave five children behind me and continue my studies? I needed to find training that would help me get a job quickly, where I could study and work at the same time."
Rasha's cousin told her about technical and vocational education and training with the Lutheran World Federation, so she decided to learn more and enroll.
"I studied as an executive secretary and then did on-the-job training for three months. I gained a lot of experience dealing with customers, working on a computer, and many other office management skills."
After her three months of on-the-job training was complete, Rasha was offered a position with the same company she trained with.
"I really encourage women to consider technical and vocational education and training. Professional training is just as important as academic learning."
"The most important thing is to know what you want and to have the drive and self-confidence to achieve it. As long as I know I have the power within me, I can challenge anything — any difficulty, no matter what it is."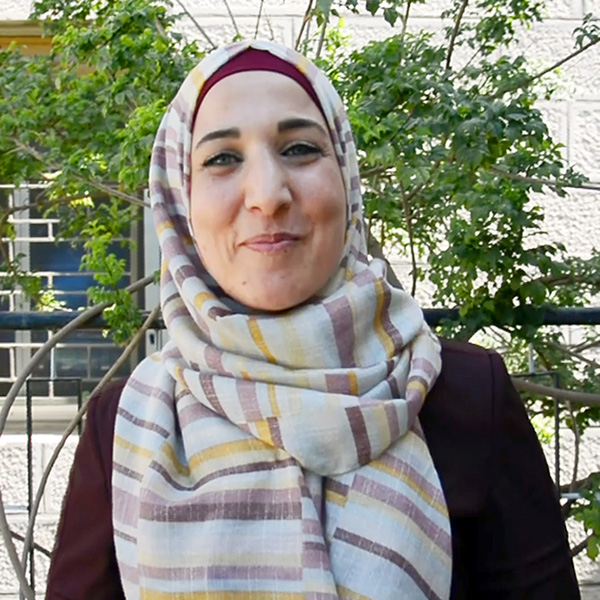 Rasha is an ambassador for

GRIT

, a new project that aims to achieve improved and equitable learning and employment for women and girls, including women with disabilities, in the West Bank.
This project is funded by the Government of Canada through Global Affairs Canada and is implemented by Lutheran World Federation Jerusalem, in partnership with Canadian Lutheran World Relief. Additional funding was also provided by the Manitoba Council for International Cooperation.