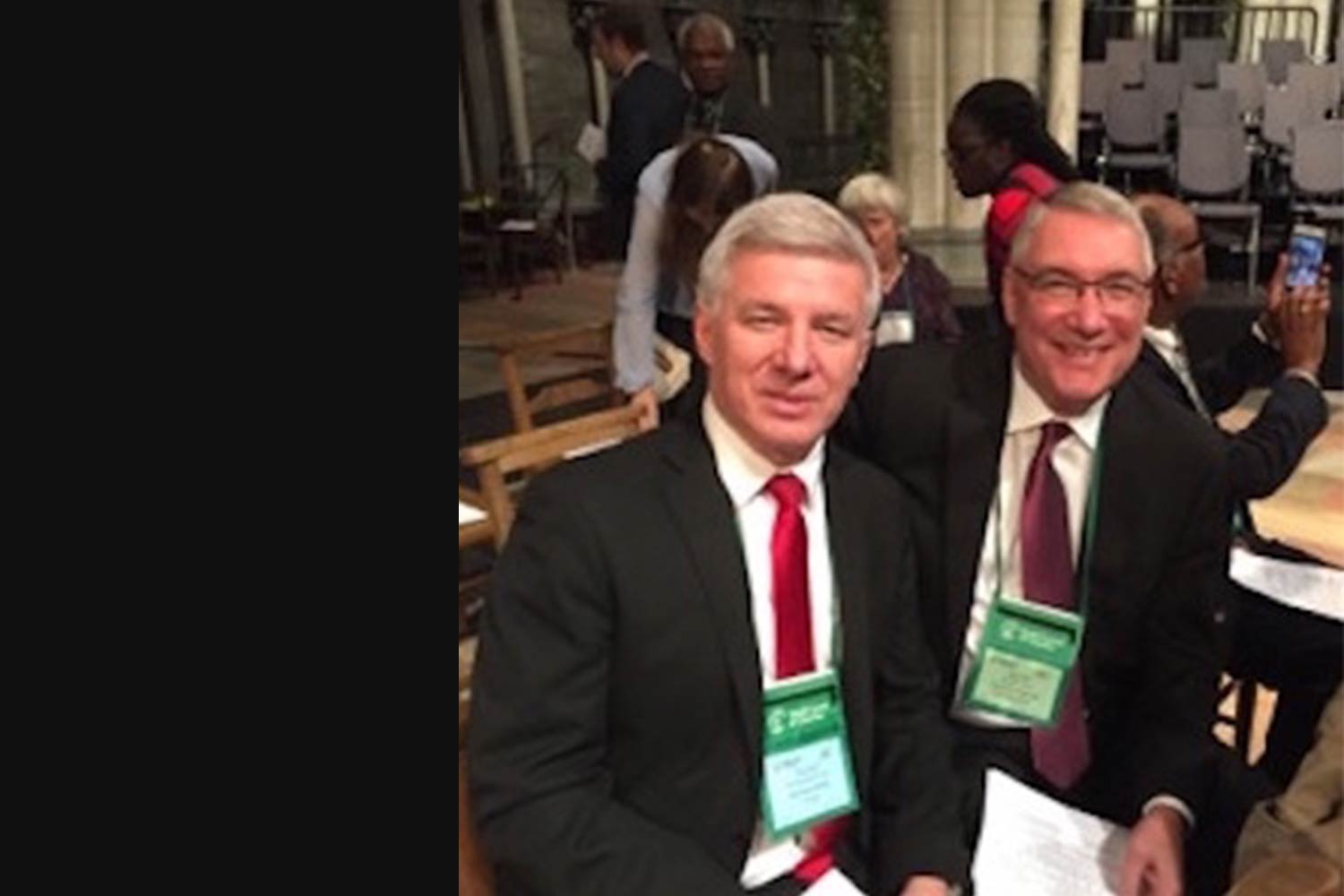 Aug 8, 2016
Joint advocacy for refugee rights spurs new church partnership
Canadian Lutheran World Relief and the World Council of Churches are planning joint action on refugee rights now that the Canadian church agency has been approved for WCC membership. Plans are for CLWR to collaborate with WCC on advocacy initiatives through the Ecumenical United Nations Office (EUNO) in New York.
"WCC's link to the United Nations is unique," says CLWR Executive Director, Robert Granke. "Through its New York office, we have entry into UN-related events on the refugee theme."
CLWR, which is connected to the Evangelical Lutheran Church in Canada, was admitted to WCC as a "specialized ministry" at a meeting of the organization's Central Committee in Trondheim, Norway in June. WCC membership rules allow admission of church-related agencies that specialize in development, relief, mission or advocacy work.
"CLWR has chosen to engage on the refugee theme and to speak out on issues related to this mandate. WCC is seen as key to this," Granke says. "Engagement at the UN allows us to work on policies and support for refugees internationally."
Rudelmar Bueno de Faria, WCC representative to the United Nations, welcomes the opportunity to work with the Canadian agency, noting that this will increase WCC's capacity to engage with regional decision makers on advocacy issues. A key aspect of EUNO's mandate is to encourage church leaders to engage in advocacy at the UN and in their own national contexts on issues such the refugee crisis.
"CLWR has a long trajectory working with refugees and resettlement. Their contribution will be key to catalyze personalized advocacy actions on issues where CLWR has experience and expertise, such as Syrian refugees in Jordan. This is especially important now when migration and refugees crises are arising," says de Faria from his office at the EUNO in New York.
CLWR's connection to Canadian policy makers has increased notably since the recent change in government. In 2015, Canada's new government committed to bring 25,000 refugees from the Middle East for resettlement in Canada. Churches now are pressing for more refugees to be approved in 2016. This includes refugees from other parts of the world, including troubled regions of Africa.
CLWR's reputation for refugee work means Granke often has opportunities to meet with elected members of parliament and with senior civil servants who are concerned with issues related to refugee resettlement. The objective is to advocate for increased support in the Canadian aid budget for refugee assistance.
"We are one of the few church-based organizations in Canada focussing on refugees, especially in terms of strategy," Granke explains. "We are focussed on promoting the rights of refugees and on additional support nationally."
CLWR was created in 1946 to help refugees coming to Canada from Europe. That history led to the agency's recent decision to focus on current refugee concerns.
The strategy includes an "education in action" programme for Lutherans that aims to encourage individual engagement in welcoming refugees and in supporting CLWR advocacy initiatives.
The agency is a member of the Lutheran World Federation and of ACT Alliance, an international network of church-affiliated aid and development organizations. Both are based at the Ecumenical Center in Geneva. CLWR had no formal links to WCC prior to being accepted to membership as a specialized ministry.
Photo: Rudelmar Bueno de Faria (left) and Robert Granke (right). WCC/Peter Prove.