Feb 3, 2021
Lebanon | Restoring hope after an unimaginable loss
Lebanon | Restoring hope after an unimaginable loss
This summer, you responded quickly and generously to help thousands of people in need following the devastating explosion in Beirut, including a mother and daughter who suffered an unimaginable loss.
Hayat, a 65-year-old woman living in Beirut, and her daughter Nancy, lost their son and brother, Shadi, during the disaster.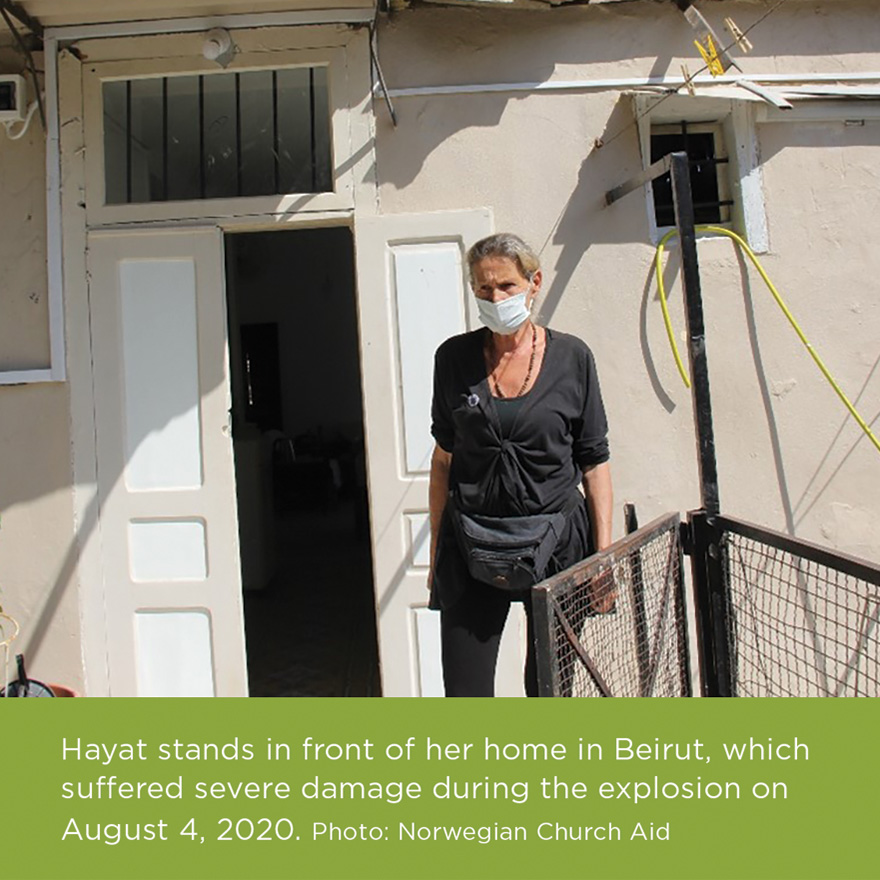 On the day of the explosion, Hayat was watering flowers at her community church. Shadi and Nancy were both out of the house visiting friends. After the explosion, Nancy ran to her mother's rescue. She found Hayat bleeding and injured, and quickly rushed her to the hospital. As soon as Hayat was treated for her wounds, they went looking for Shadi. They went from hospital to hospital with his photo, hoping someone would recognize him — Shadi couldn't hear or speak and wouldn't be able to give anyone his name.
The next day, Shadi's body was found in the wreckage by the civil defense team. While grieving this terrible loss, Hayat and Nancy returned home to find even more devastation. Their house was severely damaged, with broken doors and windows making it unsafe for them to live there.
During this moment of incredible loss, our partners in Lebanon were able to respond quickly, providing food and shelter thanks to your support. Because of your generosity, our partners were also able to rebuild Hayat's home.
Amid the grief of losing her beloved son, the restoration of her home is giving Hayat hope. She says she considers the support to be a gift from God. On the day the engineers came to her house to begin assessments, Hayat says she could hardly believe it was true.
Our partners were able to respond quickly, thanks to your support. Now, Hayat and Nancy have a safe, warm home this winter.