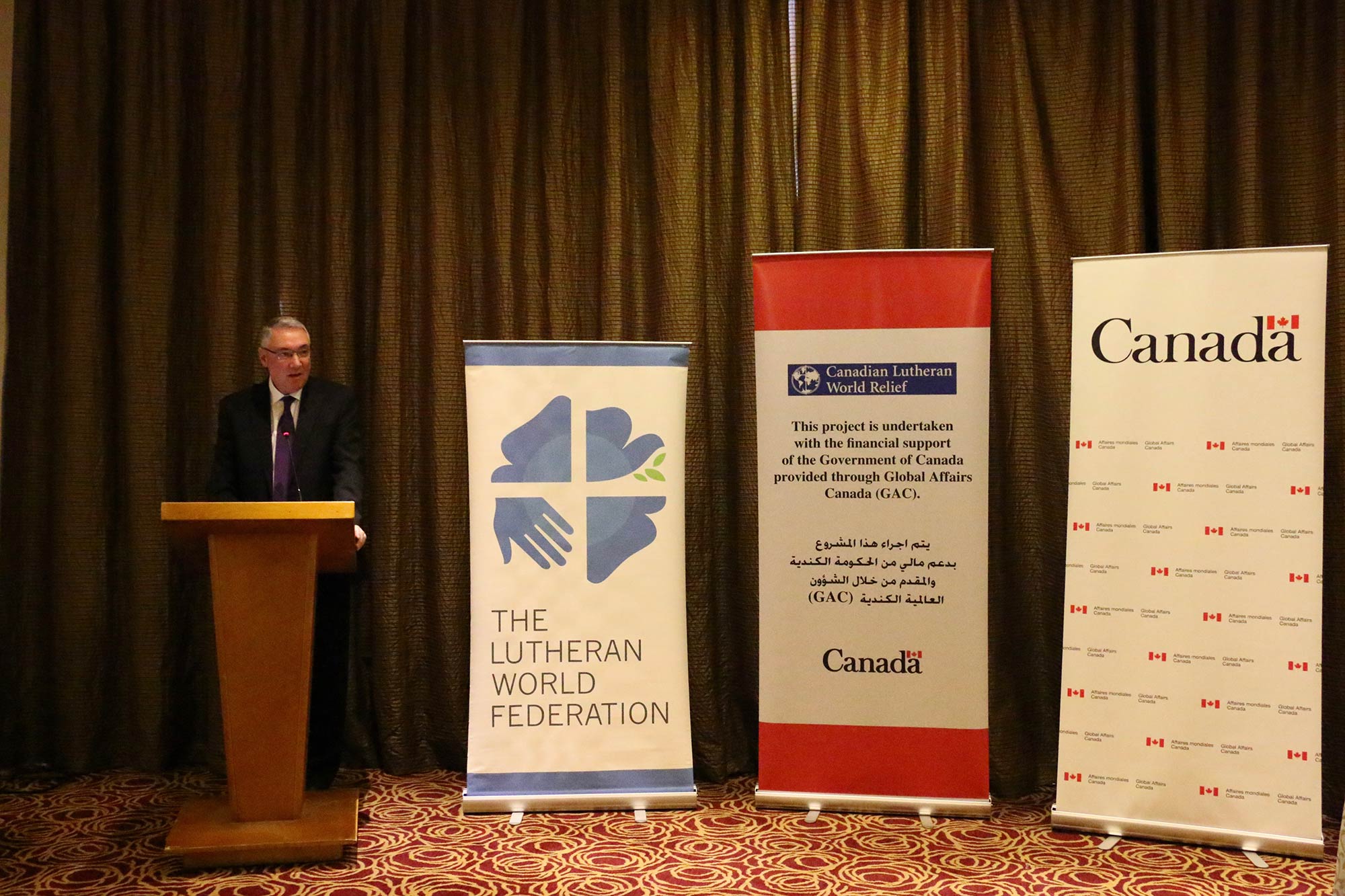 Jan 31, 2017
New project will improve learning environments in Jordan
On December 15, 2016, the new project "Improved Learning Environments for Children in Irbid Governorate" launched in Amman, Jordan.
The project will renovate, repair and/or upgrade the infrastructure of 75 schools. Additionally the project will provide training for education staff on hygiene promotion; environmental awareness; movements, games and sport; child protection; and non-violent communication.
This four-year project is now in effect thanks to your support and funding from Global Affairs Canada. It is being implemented by Lutheran World Federation-Jordan and the Government of Jordan's Ministry of Education.