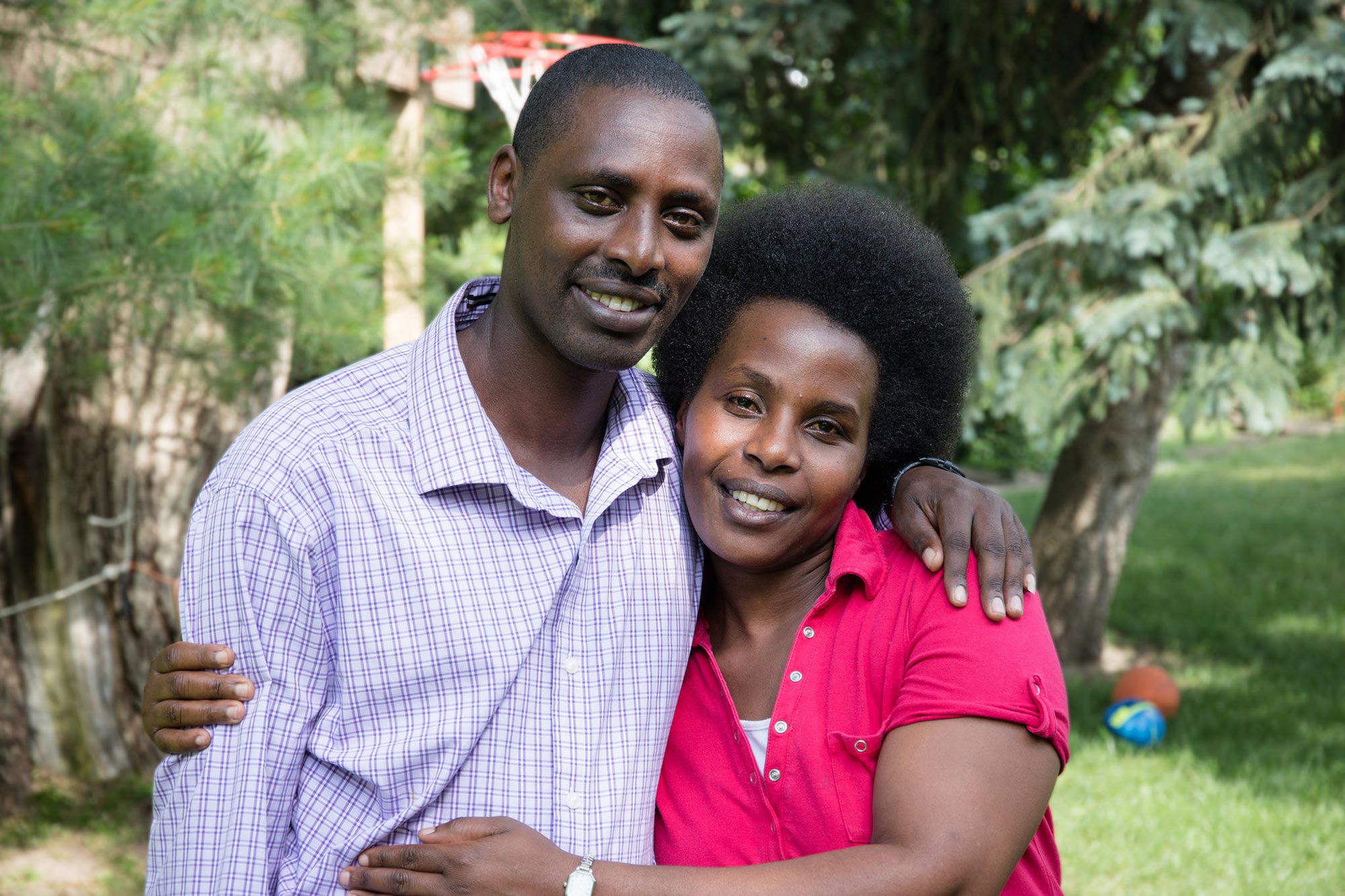 Jun 23, 2016
Opening ourselves to what God is doing next
If you are a pastor or congregational leader and have been concerned that if your congregation became involved in receiving a refugee family that all the work would fall on you, then we invite you to read this excellent article from Pastor Carol Janke of Messiah Lutheran Church.
"I wasn't at Messiah very long before some of the members told me about sponsoring a refugee family from Laos. For many it was a wondrous experience of the living of God's call on their lives — to welcome the stranger, feed the hungry, and intentionally be present with people who need a helping hand on the journey of life.
Long before the Syrian refugee crisis there were people who would say we should do this again. So when the opportunity came to partner with NEST(a Winnipeg resettlement group) it didn't take very long to begin the work.
Here's the wonderful part. I cannot tell you the details of how a family was chosen, how needs were assessed, what the timeline of preparation was for getting goods, the apartment – things like that. It is because my task as the pastor of Messiah was to prepare people's minds and heart for this wondrous journey. For as much as we wish that all our members were in one mind about important things such as this, it is not the case. Not everyone felt we should spend time or money doing any of this. Also there were some who felt that Canada should not have been so welcoming nor should the numbers of refugees increase. Some believed that our tax dollars are for us, that our medical system can barely look after those of us already here. That's why when the text allowed for it, the call to care for others, particularly refugees showed up in my preaching. If asked for my opinion about the Christian response to the refugee crisis, I gave it. You would think that God's preferential option for the poor and marginalized would be well known and lived in the church community, bud sadly it is not the case.
Here's the thing. If I would have spearheaded this project, and asked the congregation to be involved, there would be many that would say, "Well of course she wants to do it. It's her job to care for others."
But when lay people are the ones doing so, it is a wonderful Christian witness. They are not doing it because they have to. They are doing it because they know that is what God has called us to, and it is important work.
Here are some of the things I said in sermons:
God has asked us to be part of the work of loving the world, and although it is the hardest thing we will ever do, we are to resist being cautious about it. And we are to give up on worry.
That Jesus is not an insurance policy against suffering, betrayal and death, for we live in a broken world. Instead with God's help we can face what happens and act.
That the worst thing that could happen to us is to hold perfectly still and not change a thing until we turn into Christian fossils unable to be God's people for the world.
That we often base what we believe on an understanding of scripture learned as a youth in confirmation class and that understanding has never been revisited in light of all the other knowledge and experience we have acquired.
That change is inevitable, and we are invited to grieve what has been and then open ourselves to what God is doing next."

Carol Janke, Pastor
Messiah Lutheran Church