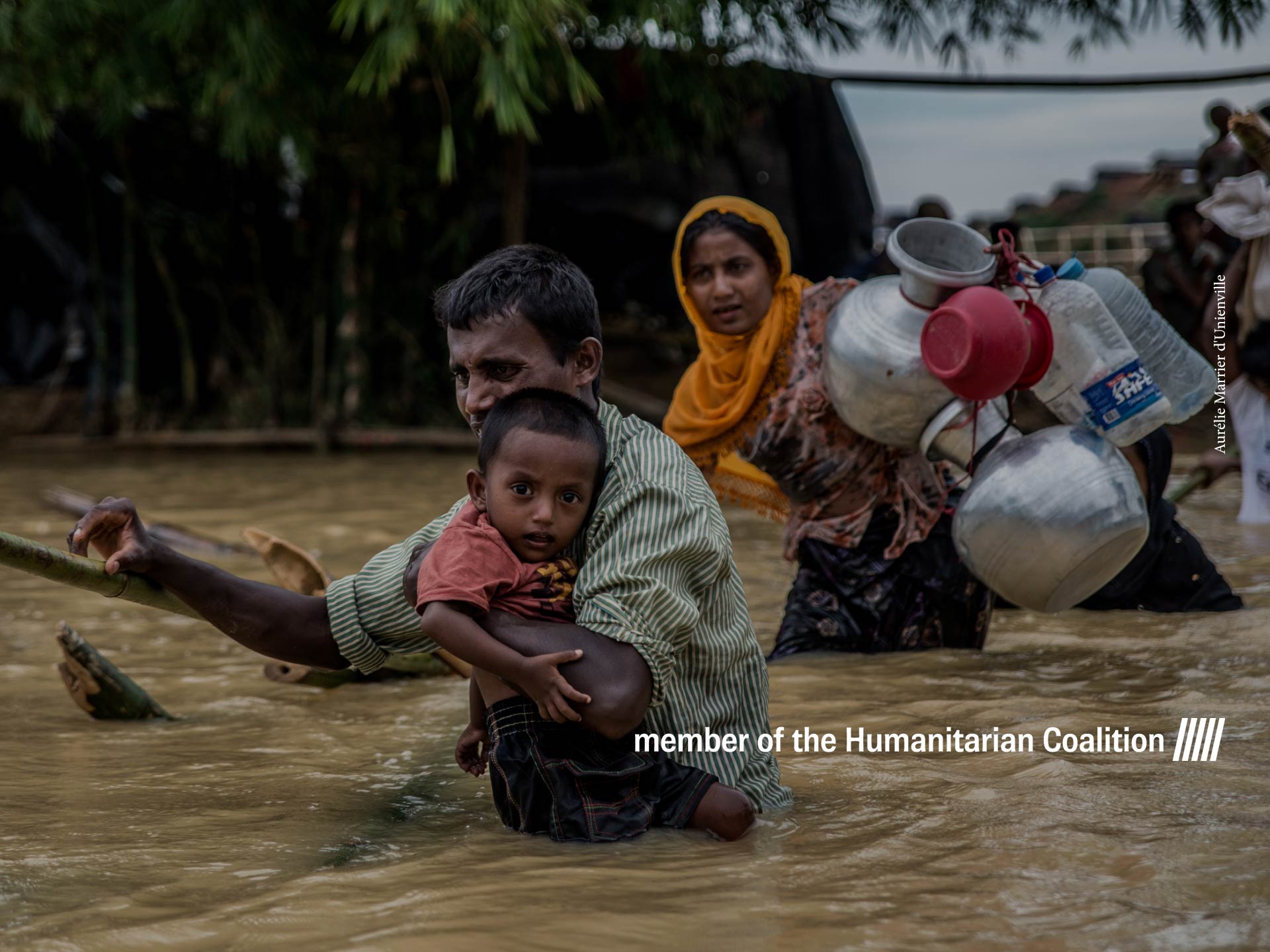 Oct 30, 2017
Seven agencies call on Canadians to support the Rohingya Crisis appeal
WINNIPEG, Man.—The Humanitarian Coalition and its member agencies, including Canadian Lutheran World Relief, welcome the Government of Canada's decision to launch the Myanmar Crisis Relief Fund for the response to the Rohingya Crisis. Canadians have until November 28 to see their donations matched by the government into a response pool for the Rohingya Crisis.
"CLWR has a long history of supporting displaced people around the world. Thanks to the support of Canadians and through our partnerships with The Lutheran World Federation and ACT Alliance, we are able to provide life-saving assistance to displaced people affected by the crisis in Myanmar," says Robert Granke, CLWR's Executive Director. "We are grateful to the Government of Canada for announcing a matching grant. Together, we are saving more lives."
With the Government of Canada's matching fund, donations will have double the impact.
Humanitarian Coalition member agencies are on the ground providing clean drinking water, medical assistance, food, sanitation facilities, building materials, plastic sheets, and other essential supplies to those in need. They are also providing safe spaces for women and children, who make up the majority of refugees and displaced people.
Situation Update
Since August 2017, more than 600,000 Rohingya people have fled to Bangladesh to escape violence in Myanmar. They join an estimated 300,000 refugees already in Bangladesh who fled previous spikes in violence.
Thousands of people are still arriving each day, some having walked 14 days to reach safety.
Approximately 80% are women and children who need life-saving assistance now, including food, shelter, water and health services.
Quotes:
Nurkaida, 13, fled to Bangladesh with her mother and three brothers after her father, a farmer, died of a gunshot wound in September 2017.
"We had our own house, cattle, a hand pump, a big toilet and I had my own room. My friends used to come round all the time, and we had a big yard where we all played. It's so different here. The tent is small, water is very scarce, there are no toilets and it is hard with so little food. I only have one set of clothes and everything becomes wet during the day because it's always raining."
Hossein, 7, is from Myanmar. He now lives in Balukhali Camp in Bangladesh with his mother and siblings.
"My father was arrested in Myanmar, many months ago. Even though my brother is bigger, I am the oldest so I take on the duties. I like to go and get the food for us. I want my mother, brothers and sisters to be happy and healthy. I like the rice. But I make sure the baby eats first. I have been here for 26 days now. We live close to other women and their families, so we feel safe. At night it is very noisy, but I try not to get scared. Of all the things I miss from Myanmar, I miss my dad the most."
-30-
For more information, contact:
Carla Blakley
Community Relations Director
Canadian Lutheran World Relief
204-631-0504
carla@clwr.org
About Canadian Lutheran World Relief
Inspired by God's love for humanity, Canadian Lutheran World Relief challenges the causes and responds to the consequences of human suffering and poverty. As a specialized agency of the Lutheran community in Canada, CLWR offers Canadians opportunities to understand and serve the needs of others. Visit clwr.org to learn more.
About the Humanitarian Coalition
The Humanitarian Coalition is Canada's only joint appeal response for international disasters and emergencies. It is made up of seven leading humanitarian agencies: Canadian Lutheran World Relief, CARE Canada, Islamic Relief Canada, Oxfam Canada, Oxfam-Québec, Plan International Canada, and Save the Children Canada. Collectively, they are present in 150 countries. Together, saving more lives. www.together.ca