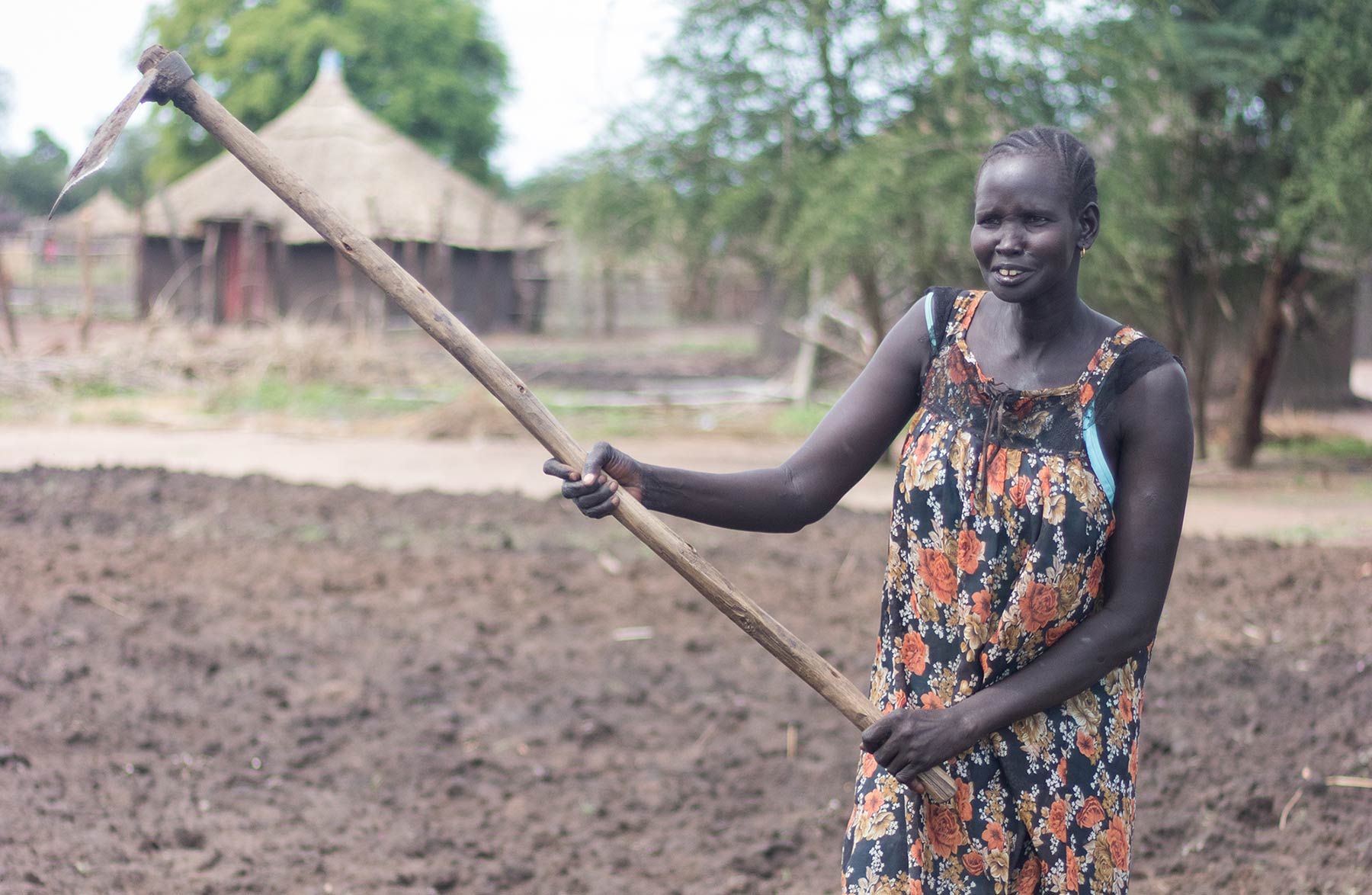 Oct 15, 2017
Supporting rural women essential to reducing poverty
"Closing the gender gap in agriculture would produce significant gains for society by increasing agricultural productivity, reducing poverty and hunger and promoting economic growth."
–Food and Agriculture Organization of the United Nations , 2011
The International Day of Rural Women (Oct. 15) recognizes the vital role that rural women play in agriculture and rural livelihoods across the world.
Women represent 43 per cent of the agricultural labour force, providing paid and unpaid agricultural labour while also managing household duties and conducting supplementary income-generating activities. Women are also primarily responsible for managing food security and nutrition within the household, including the production of vegetables and other crops for household production and tending small livestock. This can add up to approximately 16 hours of work a day for women, which is often significantly more than men who mainly focus on income generating activities outside the households.
Canadian Lutheran World Relief (CLWR) believes that supporting the empowerment of rural women is a key strategy in achieving poverty reduction, economic growth and climate change resilience. It is also an important goal in its own right.
Agriculture is the main source of rural employment for both women and men in many parts of the world. For women, this work tends to pay less and be less reliable. Climate change also disproportionally affects the livelihoods of rural women as they lack access to necessary farming resources, have a reduced ability to migrate for work and have difficulties adapting due to the unfair division of labour within the household.
Closing the rural gender gap could help increase food security and improve livelihoods for Africa's growing population, which is expected to quadruple within the next 90 years. Research has found that given equal access to resources, women farmers can be just as productive as their male counterparts. If women worldwide had the same access to productive resources as men, they could increase yields on their farms by 20–30 per cent and raise total agricultural output by 2.5–4 per cent. The Food and Agriculture Organization of the United Nations estimates that the gains in agricultural production alone could lift 100 to 150 million people out of hunger.
CLWR is working to close the gender gap by supporting rural women in Ethiopia and Uganda. By focusing on improving women's access to necessary resources such as water, agricultural inputs, knowledge, appropriate technology and markets, women can overcome the barriers that hinder them from realizing their full potential and adapting to climate change. Through its partners, CLWR is also assisting women to save money, invest in small businesses and make decisions about their own futures. Most importantly, women are being encouraged to take on leadership roles with their community and participate in collective decision-making processes, thereby contributing their skills, knowledge and expertise for the betterment of the community as a whole.
Maryanne Mutch is the Program Analyst for Canadian Lutheran World Relief