Jan 20, 2021
We Care | Warming hearts in Canada
We Care | Warming hearts in Canada
2020 brought big changes to our beloved shipment program, We Care.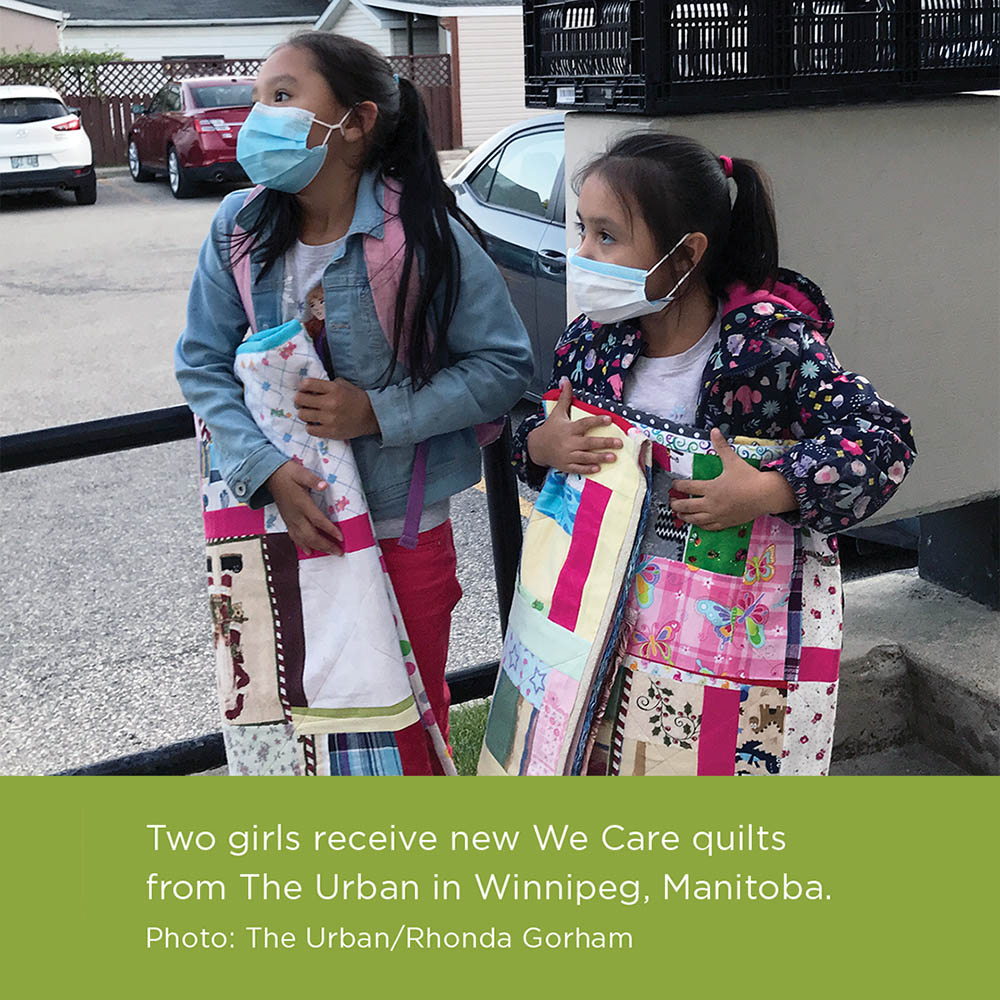 We began to wind down international shipments in response to the challenges of COVID-19 and in pursuit of the values you've challenged us to uphold — responsible stewardship, humility and efficiency.
Thank you for your overwhelming support, both of this long-standing program and of the steps we're now taking to make sure we do as much good as possible.
While we prepared a final shipment bound for South Africa, we also worked with churches across Canada to find places close to home where our collected supplies could make a difference for people in need. One of those places was The Urban in Winnipeg, where inner city residents were given over 130 quilts, which were received with such joy, warming the hearts and bodies of so many in the community! Families also received school kits and hygiene kits, and this Christmas 75 children got personalized gift bags with stuffed animals donated through We Care.