Apr 30, 2020
The work continues — how we're adapting with your support
How we're adapting with your support
While we respond directly to the threat of
COVID

-19 around the world, we're also working with our partners to make sure critical ongoing aid projects can continue. Here are some examples of how your support is allowing our partners to adapt and make sure these vital programs aren't interrupted.
Jordan
In Jordan, our partner was planning a new project engaging refugee and host community youth to find community-based solutions to local challenges. The project is being quickly adapted to mentor and engage youth online.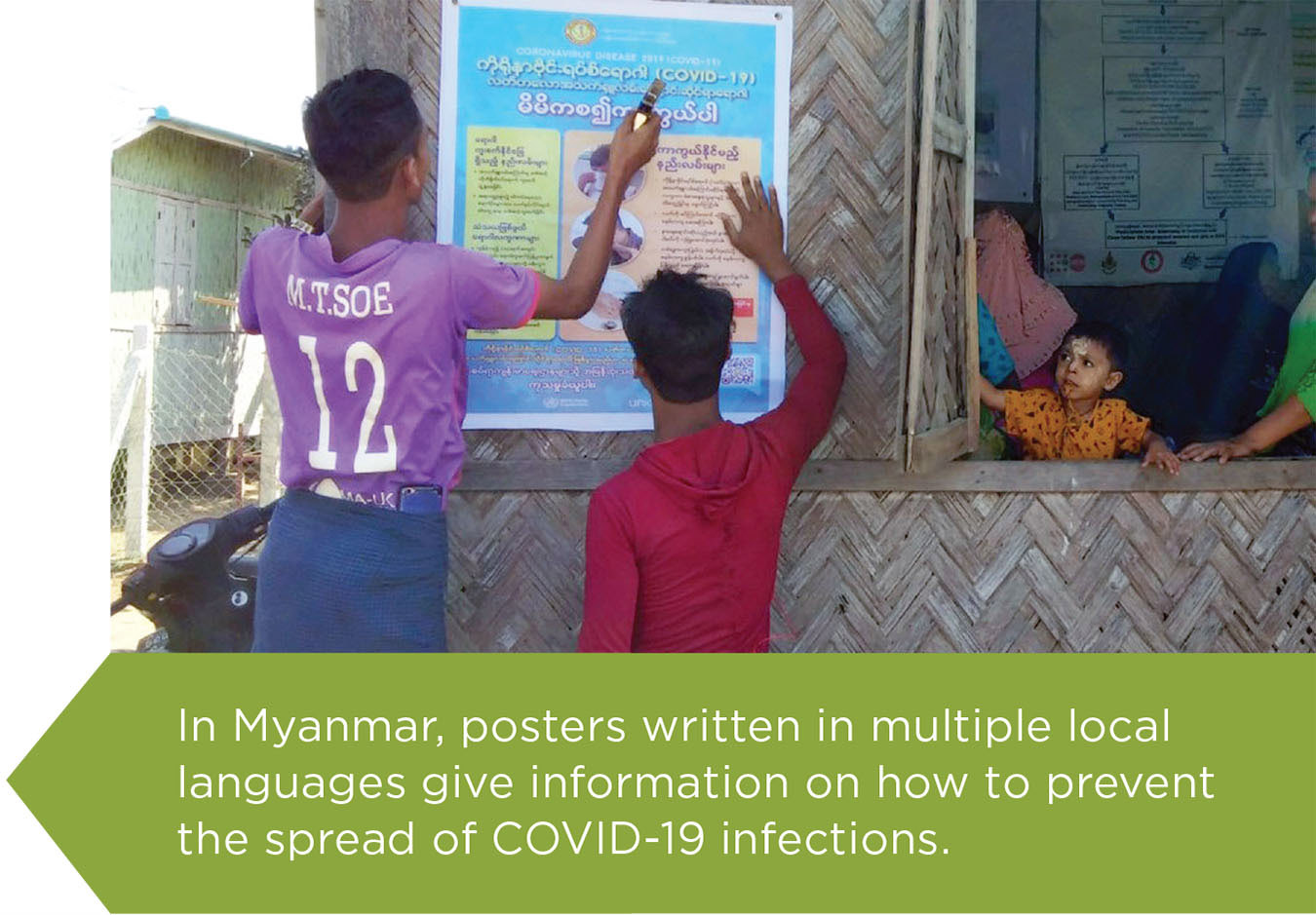 Myanmar
In Myanmar, limited testing is available and an undetected spread of COVID-19 is feared. To help prevent this, our partners are working with over 220 communities to share critical messaging on prevention. Our ongoing work in the country includes providing sanitation and hygiene resources to families living in displaced person camps, which is now more important than ever. Despite restrictions on movement, your support allows our ongoing humanitarian projects to continue, as staff still have access to camps for humanitarian purposes.
Ethiopia
In Lalibela, Ethiopia, construction has started on a major irrigation canal that will provide 105 families with better access to water. This large, multi-year project has been accelerated because pausing construction would cause the existing work to be destroyed by seasonal flooding. Our partners have introduced new safety protocols and protective equipment for community members working on the canal.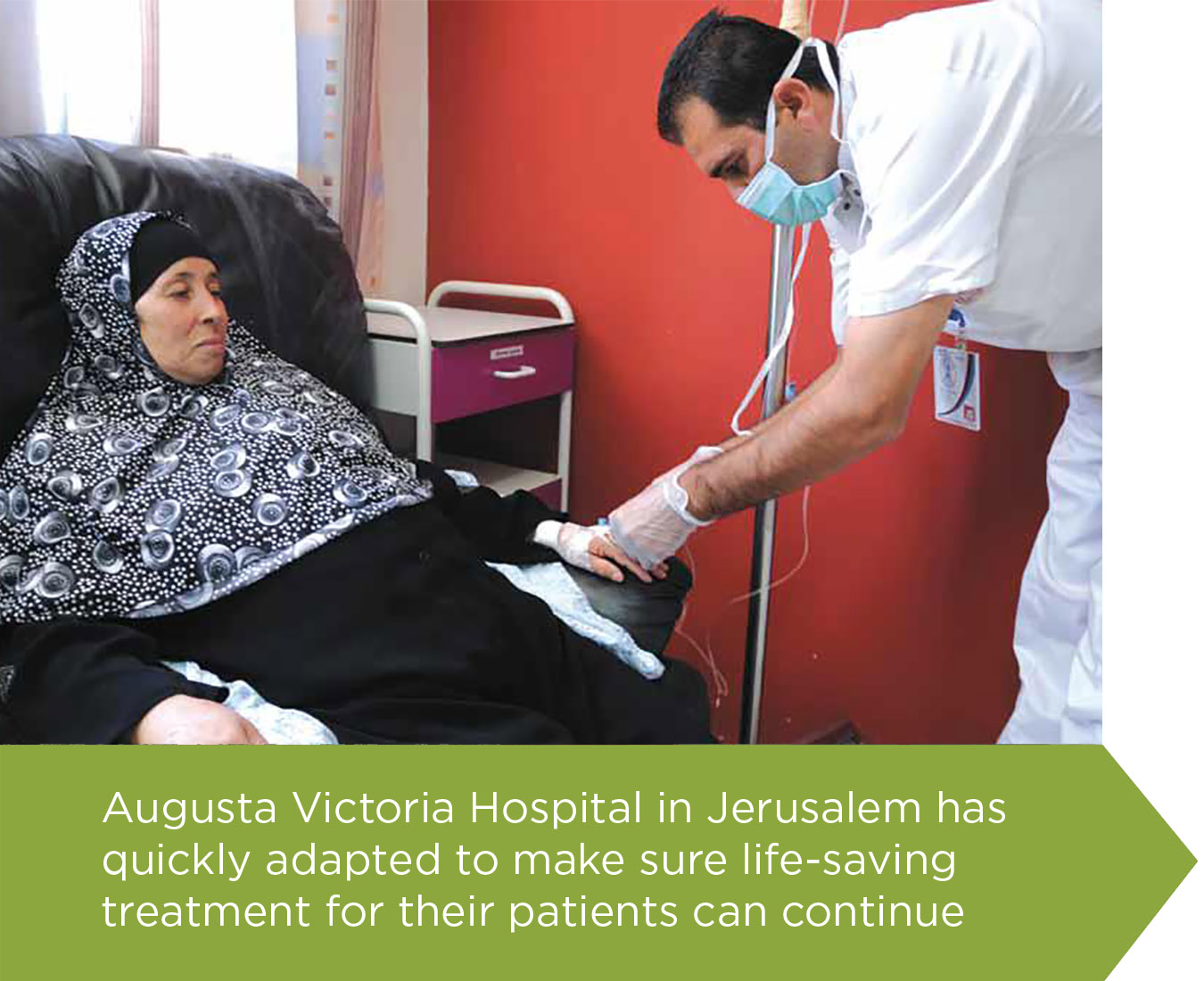 Jerusalem
Augusta Victoria Hospital in Jerusalem has quickly adapted to make sure critical life-saving cancer and dialysis treatments can continue, while also preparing to provide isolation and treatment for patients infected with COVID-19. The hospital has played a significant role in leading public awareness campaigns about the virus in the region.
Your support is the reason this life-saving work can continue, even during a global pandemic — thank you, and may God bless you for your generosity!
To support our ongoing response to the

COVID

-19 crisis, click here