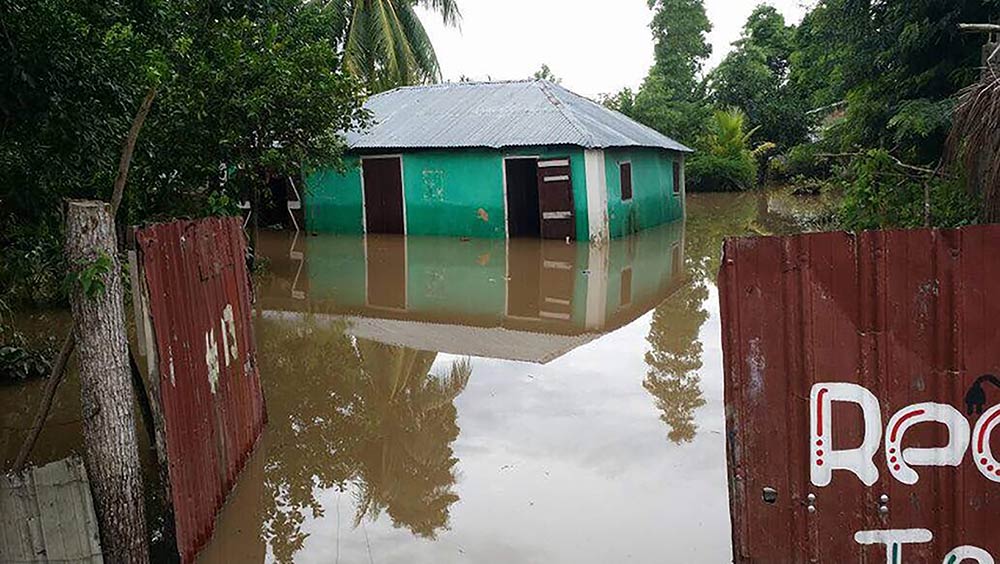 Sep 13, 2017
CLWR responds to devastation caused by Hurricane Irma
Canadian Lutheran World Relief (CLWR) is accepting donations to respond to the devastation caused by Hurricane Irma in the Caribbean. Millions of people are in need of basic necessities including food, water and shelter. Psychosocial, health and employment support will also be needed in the coming weeks and months.
Hurricane Irma, a category 5 hurricane, resulted in 27 deaths across the region and the evacuation of more than one million people. Widespread flooding and devastation of buildings and infrastructure have been reported. Currently 17,000 are in need of immediate shelter.
CLWR's partner organization, Lutheran World Federation (LWF), is responding to the needs in the Haiti. LWF has been present in Haiti since 1995, helping people rebuild their lives after the devastating 2010 earthquake. At this time, evaluation of the damages and needs is underway.
Funds raised by CLWR will support LWF's work in the Caribbean, through the appeal issued by ACT Alliance. CLWR and LWF are both members of ACT Alliance.
Click here to learn more about the ACT Alliance appeal
With files from ACT Alliance and photo from Christian Aid
If you wish to make a donation to support CLWR's response to the devastation caused by Hurricane Irma, you may do so online below, by calling our office or sending a cheque via mail. Our contact information is available here. Thank you for your support!
Canadian Lutheran World Relief (CLWR) is a registered Canadian charity permitted to issue tax receipts. Canada Revenue Agency charity registration number: 106863038RR0001.